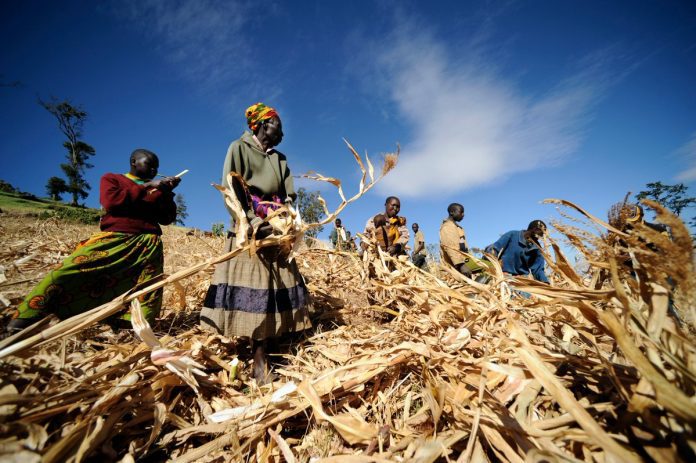 Application Deadline: February 28th 2019
The World Food Programme (WFP) Innovation Accelerator and Cargill announce a call for applications for the Global Innovation Challenge for Zero Hunger, running from 4 to 28 February 2019. Start-ups, private companies and NGOs are encouraged to submit bold solutions that can sustainably lift people out of hunger.
The Global Innovation Challenge for Zero Hunger is looking for proposals that could transform the lives of smallholder farmers and small-scale livestock producers, reach a step change in food systems or increase the effectiveness of emergency response. From mobile applications to artificial intelligence, post-harvest loss prevention and new cultivation techniques, the challenge is seeking low- and high-tech solutions, business model innovations and more.
Selected teams will participate in a joint bootcamp at the WFP Innovation Accelerator from 13 to 17 May 2019 in Munich, Germany, where they will tackle field-level challenges and refine project plans with the hands-on support of industry experts and partners including Cargill leaders. Teams will also get a chance to receive up to US$100,000 in equity-free funding and access to a global network to test the solution's impact and scalability in the field.

Teams applying to the challenge must:
be a registered company, with a for-profit or not-for-profit designation,
have a minimum viable product, and
show initial evidence of their solution, such as results of user research or initial tests of their prototypes.
This new collaboration builds upon several other programmes Cargill and WFP have jointly launched since the partnership began in 2001. To date, Cargill has provided more than US$12 million to WFP to improve the health and nutrition of people in need around the globe, with an emphasis on developing countries.
The deadline for applications is 28 February 2019. Teams can apply at: http://innovation.wfp.org/apply.
For More Information:

Visit the Official Webpage of the WFP Innovation Accelerator/Cargill 2019 Global Innovation Challenge for Zero Hunger