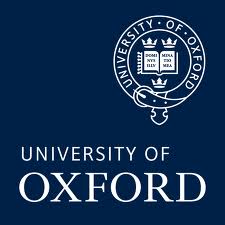 The Waverley Fund was established in 2001. It aims to assist academically excellent students from disadvantaged backgrounds who have shown the potential to make a significant contribution in their future careers.
The African Studies Centre was launched in October 2004, and attracts extremely high quality graduates. The Centre is a unit of the School of Interdisciplinary Area Studies (SIAS), a department in the Social Sciences Division.
One scholarship will be awarded in 2013-14 for an MSc in African Studies, and one scholarship for a DPhil student.
Am I eligible?
Eligible candidates must be ordinarily residents in the sub-Saharan Africa. Applicants must intend to return to their home country at the end of their studies.
How will I know if I have been successful?
Successful candidates will be notified by email in early May 2013. This webpage will be updated to show when all decisions have been made.
Candidates should be applying to start an MSc in African Studies, DPhil Development Studies, DPhil Politics, DPhil History or DPhil Social Anthropology.
Scholarships will be awarded on the basis of outstanding academic merit.
Please ensure you meet the requirements for entry to your course, including English language requirements. See the Course Guide for more information.
Deferred students are not eligible.
What does it cover?
100% of university and college fees, and a grant for living expenses (exact amount to be confirmed) which should be sufficient to cover your costs of accommodation, food, utility bills and general living costs (clothes, books, insurance, networking/socialising etc).
The awards are made for the full duration of a student's fee liability for the agreed course. If your scholarship is offered for a course lasting more than one year, the continuation of your scholarship each year is subject to an annual renewal process based on satisfactory academic progress.
How do I apply?
You do not need to actively apply for this scholarship. All eligible candidates that apply for the MSc in African Studies,  DPhil in International Development, DPhil Politics, DPhil History or DPhil Social Anthropology by Application Deadline 2: (4 January 2013 for Politics; 18 January 2013 for all other subjects) will be considered.
In order to be considered for this scholarship, you must have secured a place on your chosen programme of study by the expected final decision date (13 March 2013).  Applications with an outstanding admissions decision after this date, or applications which are re-evaluated against the later March deadline field, are not eligible for scholarship consideration.
Deadline: Deadline 2: 4 January 2013 for Politics; 18 January 2013 for all other subjects