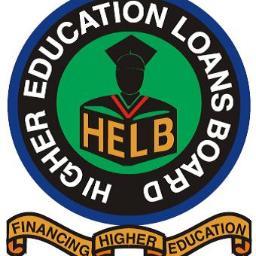 Application Deadline: August 31, 2013
The Higher Education Loans Board invites applications for the 2013/2014 Postgraduate partial Scholarships from Kenyan Students enrolled for Masters and PhD programs in local Public or Private Universities recognized by the Commission for University Education [CUE]. The value of the scholarship award is KES 200,000.00 and KES 450,000.00 for Masters and PhD programs respectively.
Eligibility Criteria:
(i) Letter of Admission into a full or part time program in a local public or recognized private university.
(ii) Minimum of Second Class Upper Division.
(iii) Reporting for 1st year of study in 2013.
(iv) Preference will be given to applicants undertaking Science, Technology and engineering programs which will directly contribute to the national developmental goals aligned to the Vision 2030.
How to Apply:
1. Applicants should access, fill and print the Postgraduate Scholarship Application Form [PGSAF] from the Higher Education Loans Board  website www.helb.co.ke;
2. Print two copies of the PGSAF;
3. Have the form properly lled, signed and stamped by the relevant authorities and attach all the necessary documents as indicated on the checklist on the PGSAF;
4. Submit one copy of PGSAF duly lled, signed and stamped and the relevant certied copies of transcripts and certicates attached, to our oces at Anniversary Towers, 18th Floor on or before the deadline of August 31, 2013;
5. Retain one copy of the duly lled PGSAF.
Please ensure that you read and understand the instructions provided on the online applications before you commence the application process.
For More Information:
Visit the Higher Education Loans Board Website