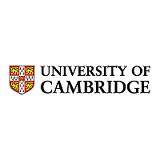 Deadline: 3 December 2013

The scholarships enable graduates from South Africa to pursue one-year taught postgraduate courses of study at the University of Cambridge in subjects relevant to the needs of South Africa.
Eligibility
The scholarships are open to citizens of South Africa, normally under the age of 35 and normally resident in South Africa who have, or expect to obtain before 1 October 2014, a first class or high second class honours degree or its equivalent from a recognised University.
The scheme aims to support South African graduate students of outstanding academic merit and leadership potential who would otherwise be unable to take up a place at Cambridge University.
Successful applicants will be expected to return to South Africa to work or study after completing the course at Cambridge.
Value
The scholarships are means~tested. The maximum award covers:
University Composition Fee at the overseas rate
approved College Fees
a maintenance allowance sufficient for a single student
a return airfare, courtesy of British Airways
Application Procedure
Further information, and application materials, are available in the University's Graduate Studies Prospectus
Applicants for admission to the University must complete and return a GRADSAF application form to the Board of Graduate Studies; applications must be completed by 3 December 2013.

Applications will first be assessed by the candidate's proposed Faculty or Department at the University. If successful, the candidate's application will be further reviewed by the Cambridge Trusts and Magdalene College. Short-listed candidates may then be asked to attend an interview in South Africa. The academic year 2014 – 2015 will commence in Cambridge on Tuesday, 7 October 2014.
For More Information:
Visit the Official Webpage of the Mandela Magdalene College Scholarship for South Africa