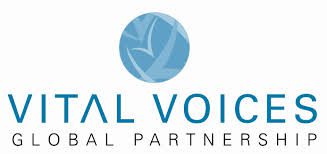 The Vital Voices' Africa Program is looking for talented interns for June to September 2014. Positions are in Washington D.C. and are unpaid.  The internships require a minimum of 20 hours per week commitment.  Start date is the week of June 9. End date is flexible.
Internship description:
This position will support the Vital Voices' Africa program team.
The Africa Intern(s) will work closely with the Africa team to develop various program areas.
Responsibilities may include developing program materials for the Businesswomen's Network, leading research on funding and training opportunities for the Africa program and regional network of chapters, assisting with preparation and logistics for international travel, contributing to the regional newsletter, writing blog posts, managing the Africa program landing page on the website, preparing grant proposal information, and supporting the Africa team with general administrative tasks.
Other tasks include researching women's issues, compiling current events, and liaising with high-level government officials and corporate representatives.
Interns are also encouraged to attend various conferences and events in the D.C. area.
Qualifications: 
Interest in women's rights and specific knowledge of Africa required
Excellent writing and editing skills
Strong research and analytical skills
Computer literacy, especially with MS Word, Power Point, and Excel
Strong organizational skills and administrative capabilities
Attention to detail
Ability to work creatively, independently and as a team member
French, Portuguese or African native language proficiency a plus
Monitoring and Evaluation experience a plus
 Application instructions:
To apply: Please e-mail a letter of interest, resume, a writing sample (preferably no more than 5 pages), and two references with contact information to [email protected]. Position open until filled.
 Use "Africa Internship – (Name)" as the subject of your e-mail. Only complete applications will be reviewed.