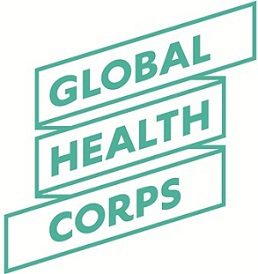 Application Deadline: January 26, 2014.
Global Health Corps  provides opportunities for young professionals from diverse backgrounds to work on the frontlines of the fight for global health equity.
All Global Health Corps fellows are motivated, intelligent, and believe health is a human right. They come from diverse backgrounds, and vary in educational experience, professional expertise, and personal story.
Fellows have meaningful impact on their Placement Organization during the fellowship year, while developing leadership skills and relationships within a supportive community that will prepare them for deepened impact on global health over the course of their careers.
Fellows come from a wide range of educational and professional backgrounds, as each individual fellowship position requires different specific skills.
Eligibility Criteria
To be selected as a Global Health Corps fellow, you must:
Be 30 or under at the start of the fellowship
Have an undergraduate university degree by July 2014
Be proficient in English
Fellowship Worth:
GHC fellows are provided with living stipends, housing, health insurance, work expenses, and all travel required for fellowship participation.
Fellows are also eligible to receive up to $600 in professional development funds. In addition to covering these expenses, all fellows receive a completion award of $1500 at the end of the fellowship.
Application Timeline
January 26, 2014: Applications close at 11:59pm EST
February – March 2014: Each application is reviewed by at least two readers
March 2014: up to 10 semi-finalists are selected for each fellowship position. All candidates are notified of their application status by email
March 2014: All semi-finalists are interviewed by Global Health Corps and 3-5 finalists per position are selected
March 2014-April 2014: All finalists are interviewed by the placement organizations
April-May 2014: Fellowship offers extended
Apply Now for the Global Health Corps
For More Information:
Visit the Official Webpage of the Global Health Corps
View List of Fellowship Positions for the Global Health Corps
Email: [email protected]