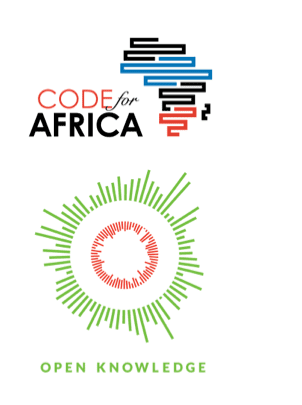 Application Deadline:  15 December 2014
Do you want to help us build African governments and societies that are more accountable and responsive to citizens?
The Opengov are looking for the best ideas for harnessing the power of digital technologies and open data, to improve the way that governments and citizens interact.
Code for Africa and Open Knowledge are offering three pilot Open Government Fellowships to give outstanding changemakers the skills, tools and resources necessary to kickstart open government initiatives in their countries.

The six-month fellowships are intended to empower pioneers who are already working in the open data or civic engagement communities, and are designed to augment their existing 'day jobs' rather than remove them from their organisations.
Successful fellows will therefore only be expected to work part-time on their fellowship projects (which could include new initiatives at their 'day jobs'), but will receive strategic and material support throughout their fellowship.
Eligibility Requirements
Applicants should:
Currently be engaged in the open government and/or related communities . Opengov are looking to support individuals already actively participating in the open government community
Be able to point to examples of their work in the civic data or civic technology space, or work in open data or open government communities
Understand the role of civil society and citizen based organisations in bringing about positive change through advocacy and campaigning
Understand the role and importance of monitoring government commitments to open data as well as other open government policy related issues
Have facilitation skills and enjoy community-building (both online and offline)
Be eager to learn from and be connected with an international community of open government experts, advocates and campaigners
Currently live and work in Africa. Due to limited resources and our desire to develop a focused and impactful pilot programme.
The fellowship will initially be limited to African countries where either Code for Africa or Open Knowledge have extensive resources or deep partnerships. Applicants should therefore be based in one of the following countries:  Angola, Burkina Faso, Cameroon, Ghana, Kenya, Morocco, Mozambique, Mauritius, Namibia, Nigeria, Rwanda, South Africa, Senegal, Tunisia, Tanzania, and Uganda.
Successful candidates will commit to work on their fellowship activities a minimum of six days a month, including attending online and offline training, organising events, and being an active member both Open Knowledge and Code for Africa communities.
Worth
This support will include a modest $1,000 per month stipend, a $3,000 seed fund to kickstart projects, a travel budget to attend local and international events, access to workspace in Code for Africa affiliate civic technology labs across the continent, and technology support from Code for Africa developers and data analysts.
Fellows will also be able to tap into Open Knowledge's School of Data networks and resource kits, and its global network of specialist communities, as well as Code for Africa affiliate communities such as Hacks/Hackers.
Apply Now for the Open Gov Fellowship 2015