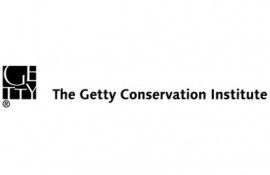 Application Deadline: November 17 2014
When: The fellowship runs from September 2015 to August 2017.
What: In addition to an annual stipend, the Fellow will be provided an annual study trip allowance and generous benefits including travel to, and housing in, Los Angeles and full health benefits.
The Getty Conservation Institute's (GCI) Postdoctoral Fellowship in Conservation Science is a two-year program designed to provide recent PhDs in chemistry and the physical sciences with experience in conservation science.

The next GCI Postdoctoral Fellows will be in residence at the Getty Center for two years beginning in September 2015.
In addition to a monthly stipend prorated to the actual dates of residency, the fellow will be provided with with support toward a related study trip, an apartment in the Getty scholar housing complex, airfare to Los Angeles and health benefits.
Eligibility:
Applications are welcome from scientists of all nationalities.Applicants should have a recent (2010 or later) PhD in chemistry, polymer science, or another relevant physical science, experimental research experience and strong instrumental analysis skills.
An aptitude for self-directed learning and for working across academic disciplines is desirable, as are good written and verbal communication skills.
Candidates should have an interest in the visual arts and a serious interest in pursuing a career in conservation science within the museum environment.
How To Apply
Please prepare your application attachments according to the instructions below and notify your two references that you will be requesting letters from them in support of this application. Once the form link is available it will be posted here and you may proceed to register, fill out a short form, upload your materials, send instructions for your letters of recommendation, and submit the application.

Statement of Interest: Each application must include a statement of interest in the field of conservation science (not to exceed two pages, typed and double-spaced).
Doctoral Dissertation Plan or Abstract
Curriculum Vitae or Resume: This should include education, honors, grants and awards, languages, professional experience and activities, and publications or other relevant accomplishments.
Writing Sample Each applicant must submit one writing sample of not more than 15 pages. This may be a sample of the dissertation and should best represent the applicant's methodological concerns.
Confirmation Letter: applicants must submit confirmation from their academic institution that their doctorates have been awarded. Please attach a scan of this letter (the original is not required; please do not send by mail).
Inquiries
Please address inquiries to:
Attn: Postdoctoral Fellowship in Conservation Science

The Getty Foundation

1200 Getty Center Drive, Suite 800

Los Angeles, CA 90049-1685

U.S.A.Phone: (310) 440-7374

Fax (inquiries only): (310) 440-7703

E-mail:

[email protected]

For More Information: