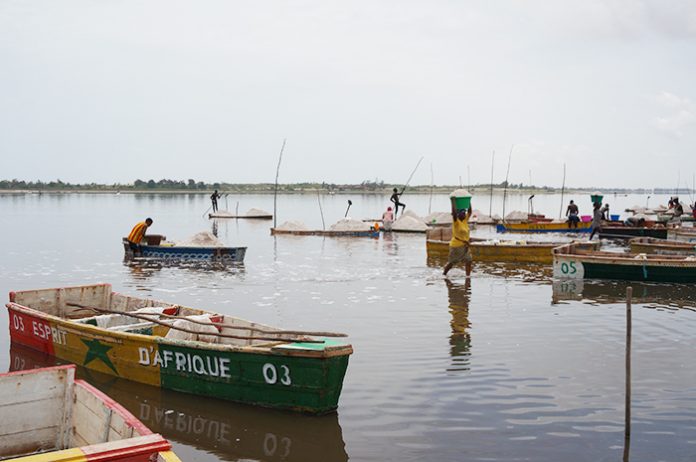 Application Deadline: 11:59PM (EST) on Sunday, September 24, 2017!
The International Reporting Project (IRP) is accepting applications for a group reporting trip focusing on gender, human rights and civil society issues issues in Senegal from November 10-20, 2017.
Senegal, one of Africa's most prosperous and democratic countries, has enjoyed an economic boom since the late 1990s, primarily reliant on agriculture. Political stability, religious tolerance and rich culture bind together the country's 15 million citizens, though large segments of the population lack equal access to economic, health and educational resources. Its capital, Dakar, is the western-most point of the African continent, and standards of living vary greatly between the coast and the rural inland communities.
In this context, IRP fellows to Senegal will explore issues that tend to affect women and men differently, including education, infrastructure, agriculture and health. We will especially focus on the advancement of women's rights and lingering inequities.

Fellows on the 10-day reporting trip will look at these issues and many more in Senegal, and possibly spend a few days in neighboring Gambia. We will meet with key government leaders, representatives of non-governmental organizations, members of the education and health communities, religious and media leaders, and others.
Benefits:
The IRP will purchase the fellows' round-trip air tickets to Senegal and will pay for visas, hotel costs, local transportation and most meals. Fellows who wish to extend their stay after the fellowship will have the option to arrange that at their own expense.
All fellows on the trip are required to participate in the sessions arranged for the group program. Much of the value of a group reporting trip comes from a combination of IRP-arranged meetings and the interactions the fellows have with each other.
Some independent reporting time will be included in the schedule. However, if you prefer to have more flexibility in your reporting schedule, we strongly encourage you to extend your trip or to apply for our individual reporting fellowships instead.
All stories produced by the fellows will be re-posted on the IRP site after publication and co-owned by the fellow (or his/her distribution partners, depending on arrangements) and the IRP. In addition, the work produced as a result of the trip may be posted on the social media channels of the IRP funders. This trip is supported by a grant from the Foundation for a Just Society (FJS).
How to Apply
This trip is open to experienced, full-time journalists and media professionals, including print and online journalists, writers, photographers, videographers, data journalists, social media producers and others. This trip is not open to students. Citizens of all countries are eligible.
All candidates must complete an application form, including a detailed essay of at least 800 words describing the types of stories they might pursue in Senegal and which outlets may publish their work.
This is a working trip, and participants are expected to produce stories and/or other reported content in the form articles, slideshows, video, audio, blog posts, infographics, social media posts and more.
For More Information:
Visit the Official Webpage of the International Reporting Project (IRP) Fellowship 2017