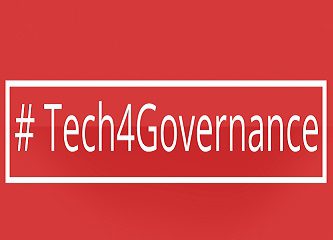 Application Deadline: 13 September 2015 23:59 GMT
Making All Voices finds and funds the best tech governance ideas and projects through Pitching Competitions . Do you have an idea for a technology-enabled solution to be implemented in Tanzania that can help to better engage citizens and government in 'Energy Sector Reform and Improved Service Delivery' and 'Participatory Budgeting' issues.
Making All Voices Count's latest Pitching Competition is taking place in Tanzania this September, with up to £40,000 up for grabs for winning ideas.
If you have an idea on how technology and innovation can support a more accountable energy sector in Tanzania, and include more people in deciding how and where government should spend public money, this competition is for you.

Themes
Ideas should seek to address two or more of the guiding points under each of the following themes:
1. Within the theme ' 'Energy Sector Reform and improved public service delivery' we seek projects that:
– Use technology to incentivise and sustain government responsiveness to citizens need;
– Improve access to information so as to create more avenues of engagement between citizens and legislators;
– Strengthen and promote use and adoption of ICT tools in government ministries, departments and agencies and the private sector to increase connection and access levels;
– Improve government/private sector standards for environmental and social protection;
– Make effective use of technology to 'make all voices count' through active engagement of women and/or marginalized groups or communities.;
2. Within the theme 'Participatory Budgeting' we seek projects that:
– Promote the use and adoption of ICT tools in budgeting processes to increase awareness and access to information;
– Seek to make allocation of public resources equitable and inclusive;
– Track national resource allocation and expenditure at the local and national level so as to create a channel for citizens to give voice to their priorities;
– Monitor budgeting and promote fiscal and budget responsibility to promote accountability and reduce corruption;
– Make effective use of technology to engage the youth and marginalised groups in planning and budgeting processes.
Process and awards
Online submissions will be assessed by the Making All Voices Count team
10 – 12 finalists will be travel to  Dar es Salaam, Tanzania where they will pitch their idea to a panel of judges.
2 – 4 winners of the competition will receive incubation support for their ideas from Making All Voices Count, preparing them for potential grants of up to £40,000
Winners will have access to mentoring support, international networking and related tools and resources through Making All Voices Count's South to South Lab.
Online Resources and Tools
Making All Voices Count strongly recommends that applicants use NESTA's Development, Impact and You (DIY) toolkit to further strengthen your idea and pitch. Some of these online tools that may be useful are:
Submissions
Applications close on 13 September 23:59 GMT;
Finalists announced on 16 September 2015
Pitching session held on 26 September 2015
Submit Your Application Now for the 2015 Making All Voices Tech4Governance Pitching Competition