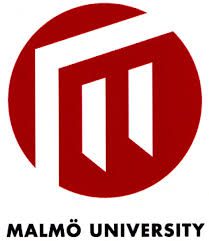 Application Deadline: January 15 2015
Malmö University offers talented international students a scholarship which covers between 75 and 100 percent of the tuition fee. 

Malmö University will award up to 30 scholarships to talented Master's students who start their studies in September 2015. The scholarships cover 75 to 100 percent of the tuition fee for the student's chosen programme. Students who are awarded a scholarship for a two-year programme will retain their scholarship for the second year provided that they complete at least 45 credits ( i.e. 75 percent) of their first year and meet requirements for continued studies.
All fee- paying students who apply for a Master's programme (except for distance learning programmes) that starts at Malmö University in September 2015 are eligible for this scholarship. Applicants must be admitted to one of Malmö University's programmes in order to receive a scholarship offer.
The selection of talented students will be based on previous academic results during their Bachelor's studies, the motivation of the applicant as portrayed in the completed application form, and the applicant's CV. Academic results will count for 40 percent of the assessment, while the motivation counts for 40 percent, and the CV for 20 percent.
Eligibility Requirements:
The Malmö University Master's Scholarship (MUMS) is for students who
are citizens of a country outside the European Economic Area/Switzerland,
have applied for an English-taught Master's programme at Malmö University through universityadmissions.se
(distance learning programmes are not eligible for scholarships)
And, have ranked a programme at Malmö University as first priority in their application for studies.
Timeline:
Your scholarship application must consist of the following three parts:
1. Application form
Make sure to fill out all required fields. Try to focus your answers towards the questions rather than trying to squeeze in everything you would like us to know about you. After completing the form, print it, sign it, and scan it. The form should be submitted as a PDF document. If you cannot scan and send the document as a PDF, send the completed PDF without signing it together with a digital photo of the signed form.
2. One-page CV Additional pages will not be considered. Although there is no interview in the selection process, you should be prepared to answer questions about the contents of your CV.
3. Copy of passport
Malmö University require a copy of the photo page of your passport in order to determine your nationality. Please make sure that the copy is legible to avoid unnecessary obstacles in your application process.
The three required documents should be attached to an email and sent to
[email protected]
. If you prefer to use postal services, send your complete scholarship application to:
Admissions Office
Malmö University SE-
205 06 Malmö
Sweden
For More Information:
Visit the Official Webpage of the Malmö University Master's Scholarships