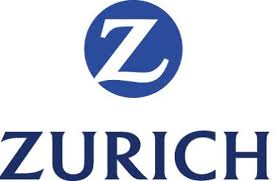 What: The Zurich Learnership Programme
When: The Learnership runs from 1 February 2015 to 31 January 2016.
Where: Zurich , South Africa
Primary Location
:
South Africa
Organization
:
General Insurance
Zurich is one of the world's leading insurance groups, and one of the few to operate on a global basis. With about 60,000 employees serving customers in more than 170 countries,
The Zurich Learnership Programme is offered in partnership with INSETA (Insurance Sector Education and Training Authority) and focuses on assisting previously disadvantaged young South Africans by creating the opportunity to gain work-related experience in the short-term insurance industry. During the 12-month programme, the learners are placed in the core operations of the business (Sales, Underwriting and Claims) and simultaneously work towards obtaining a FETC Short Term Insurance Qualification.
Zurich regards the Learnership Programme as a key economic and social enabler as it benefits the candidate, society and the insurance industry as a whole. Successful candidates receive full accreditation of the FETC Short Term Insurance Qualification at level 4 and are FAIS compliant.

The Zurich Learnership Programme is targeted at young South Africans who meet the following criteria:
Under the age of 24 (i.e. turning 24 in 2015)
Previously disadvantaged
South African citizen
Has a Grade 12 qualification or equivalent
Is able to communicate (speak, read, write) in English, and being able to communicate in any of the other official languages will be regarded as an added advantage.
Has passed English and Mathematics in Grade 12 (Achieved 50% and above)
Has not obtained any further qualifications since Grade 12 and is not presently studying towards a qualification
Does not have the financial means to obtain a qualification
Successful candidates will be offered a 12 month fixed contract for the duration of the Learnership
As a Zurich Learner, your main responsibilities will involve:
Successfully completing the various learning modules which make up the Short Term Insurance Qualification as well as other learning programmes that you will complete as part of the Learnership

Deliver against the various objectives as agreed to in your performance contract. You will be assigned a mentor within the business who will identify activities to be completed along with specific performance criteria.

Actively engage with your assigned Mentor with a view to comprehensively understanding the various structures within Zurich Insurance and the Short Term Insurance Industry

Succesfully complete all INSETA stipulated requirements (such as the Learner log-book) in order to attain the Learnership Certification.
The Zurich Learnership is offered at Head Office (15 Marshall Street, Ferreirasdorp, Johannesburg) and 

At the Zurich Durban Office (309 Umhlanga Rocks Drive, La Lucia Ridge).
If you are looking for an opportunity to grow and develop and truly be part of a global family, please click on the "Apply Now" button and complete your personal profile.
For More Information: