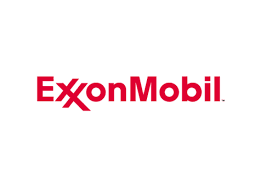 AutoReqId    23524BR
Job Title    2016 Global Geoscience Campus
AutoReqId    23525BR
Job Title    2016 Global Geoscience Student Placement
Geoscientists with ExxonMobil have the opportunity to develop a wide range of skills and expertise throughout their careers. Multiple assignments in operations and/or research ensure the needed breadth and depth of experience and expertise for success. Geoscientists have opportunities to develop broad backgrounds necessary to do exploration and production mapping and prospecting or to specialize in various technical aspects of the exploration and production process.

ExxonMobil is interested in finding outstanding scientists who have a strong fundamental background in the earth sciences, physical sciences, and mathematics. We have excellent proprietary capabilities in teaching petroleum science and technology, and therefore do not require new geoscientists to have any prior petroleum course work or experience.

There is, however, a requirement for demonstrated leadership, adaptability, teamwork, excellent communication skills in English, and a commitment to high safety and ethical standards. The company regards its global and long-term approach to hiring and career development as the foundation of its future success as a company.  It is also a source of great opportunity for scientists who want to grow their skills and capabilities for a long-term career.
ExxonMobil geoscientists are deployed across the Upstream to support the Corporation's goal of finding, developing and producing hydrocarbon resources and reserves. The Exploration Company is the career home for geoscientists across the Upstream.
A geoscientist at ExxonMobil can expect to solve geologic problems in numerous basins, in various work settings, and in all the different business stages from exploration to development through production.   In addition, we have many roles for geoscientists who like to specialize, for instance in seismic data acquisition and processing, or in formation evaluation, and we have an entire upstream company devoted to geoscience research.

Job Requirements:

BS, MS or PhD in Geology or Geophysics

Candidates should have a strong fundamental background in the earth sciences, physical sciences, and mathematics.

Early career geoscientists may start work in one of the following companies:
ExxonMobil Exploration Company, ExxonMobil Production Company, ExxonMobil Development Company or ExxonMobil Upstream Research Company
For More Information:
Visit the Official Webpage of the 2016 Global Geoscience Campus
Visit the Official Webpage of the 2016 Global Geoscience Student Placement