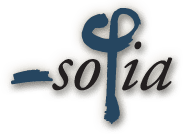 Application Deadline: 31 July 2016
The Centre for Advanced Study Sofia (CAS Sofia) announces a Call for Applications for its 2016/2017 In-Residence Advanced Academia Fellowships for fundamental research in the field of the humanities and the social sciences.
ELIGIBILITY
Candidates must:
Be non-Bulgarian citizens;
Have completed a PhD in the fields of the humanities and social sciences;
International research experience (participation in projects and refereed conferences) and publications in peer-reviewed academic editions are strong advantages.
SELECTION CRITERIA
High quality of the candidate's academic portfolio and publications, participation in international research;
Innovative fundamental research proposal with significant contribution;
Interdisciplinary and/or comparative approaches are an advantage.
WORKING LANGUAGE
As an international academic institution CAS conducts most of its work in English which is also the language of the presentations of research results.
Therefore, a good command of English is highly desirable.
Benefits:
CAS Sofia provides in-residence fellowships of two- to five- month duration to post-doctoral non-Bulgarian researchers. Junior as well as Senior scholars are invited to apply.
The selected Fellows are entitled to:
A monthly stipend of 700 euro (liable to 10% income tax) to cover living expenses related to the stay in Sofia.
Accommodation in Sofia, comprising living quarters and working space. The Fellows will also have free access to the CAS library and electronic resources/databases.
Travel allowance (400 euro)
Research expenses (100 euro p.m.)
APPLICATION
Links for downloading:
For More Information:
Visit the Official Webpage of the CAS Sofia Advanced Academia Fellowship Programme