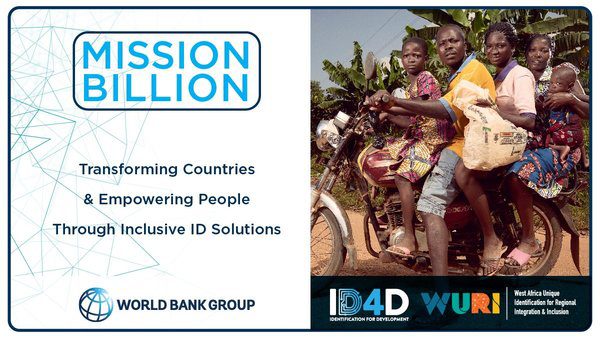 Application Deadline:August 14, 2020
How can informal sector workers in West Africa more easily participate in social protection programs?
The Mission Billion Challenge WURI West Africa Prize seeks sustainable, tech-based solutions that facilitate portable contributions to social insurance programs, such as pensions and savings accounts, by informal sector workers in West Africa.
The informal sector in West Africa is a primary driver of economic activity. In Sub-Saharan Africa, 89 percent of employed women and girls are in the informal sector workforce, which accounts for 80 percent of total employment and 55 percent of total GDP. The irregular and low earnings of informal workers leave them particularly vulnerable to economic shocks, including the COVID-19 pandemic, locust epidemics, or displacement.

Inclusive short-and long-term social insurance programs, such as unemployment insurance savings accounts and long-term savings accounts for pensions are critical instruments to safeguarding these communities, especially during crises. Increasing enrollment and participation in flexible social insurance schemes, tailored to the needs of informal sector workers, would pave the way for governments to preserve livelihoods and build resilience against future shocks.
The rapid growth of digital innovation in Africa can be leveraged to re-imagine how social insurance is delivered, expanding coverage to the "missing middle" by facilitating and increasing enrollment and contributions to savings programs. A key criterion for solutions to succeed is their ability to reach scale; and, therefore, to reduce long-term costs for the schemes to be viable.
Requirements
Individuals, including academics, entrepreneurs, scientists, technologists and other engaged citizens.
Organizations involved in research, advocacy, design and implementation of digital identification, digital payment or social protection systems.
Please note:
Individuals must be of at least 18 years of age at time of entry
Organizations must be legally established entities (profit, non-profit, academic) in their respective countries.
Type of solutions will be accepted to the Mission Billion Challenge
Solution applications must be written in English or French. The Mission Billion Challenge will consider solutions at all stages of development:
Idea: A plan or concept by an individual or organization.
Prototype: An individual or organization building and testing a product, service, or model.
Pilot: An individual or organization deploying a tested product, service, or model in at least one location.
Growth: An individual or organization with an established product, service or model rolled out, which is poised for further growth in multiple locations.
Scale: An individual or organization working in several locations and that is looking to scale significantly, focusing on increased efficiency.
Benefits
Finalists for the Regional Prize will receive mentorship from Google Developers Experts and be invited to a high-level event at the World Bank to present their solutions and to compete for $150,000 in cash prizes.
Mission Billion Challenge Timeline
May 27, 2020 – Mission Billion Challenge opens
August 14, 2020 – Deadline for applicants to submit a solution
September 16, 2020 – Finalists Announced
October 16-18, 2020 – Pitch Event during World Bank/IMF Annual Meeting in Washington, D.C.
For More Information:
Visit the Official Webpage of the 2020 Mission Billion Challenge: WURI West Africa Prize