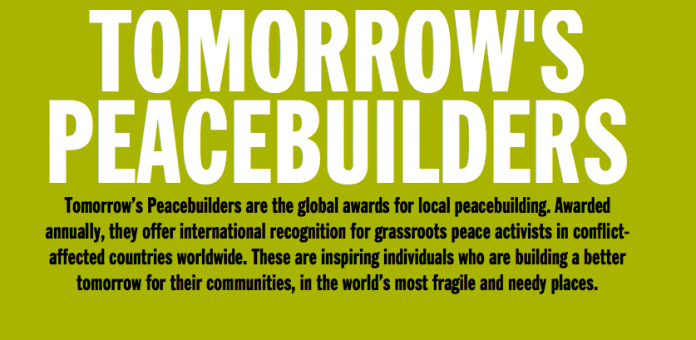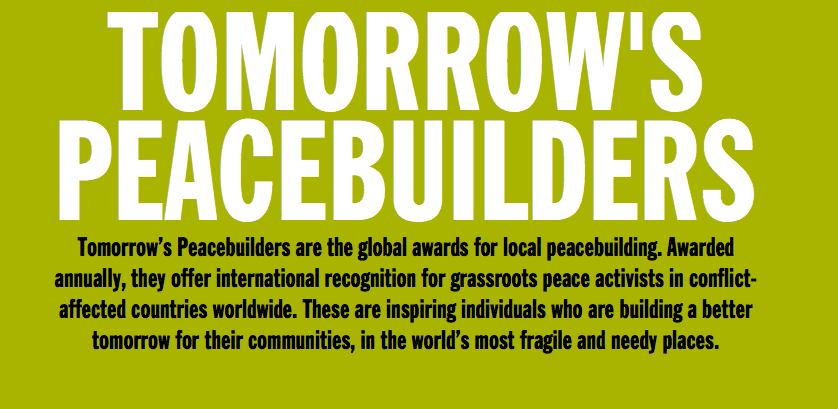 Application Deadline:April 27, 2020.
The eighth annual Peace Direct Awards, previously known as the Tomorrow's Peacebuilders Awards, are now open for applications. The awards highlight the inspiring work that grassroots groups are doing to establish peace and rebuild communities in conflict-affected areas around the world.
2020 Award category: technology in peacebuilding.
Is your organization, or an organization you know, making creative use of technology as a tool to resolve conflict and build peace? Whether it's through mobile phones, websites, social media, radio, or another digital channel, we want to hear from you!
Eligibility
In order to be eligible to enter, you must:
Be undertaking peacebuilding work: Your organization will be either a peacebuilding organization or have peacebuilding as a substantial element of your work. Prize money may only be used for costs directly related to peacebuilding, or core costs related to supporting your peacebuilding work.
Be locally based: Your organization must be based in the country/communities where your work will be done.
Be an independent organisation, not an in-country or satellite organization of an international NGO.
Not be a former winner of the Peace Direct Awards or current partner organization of Peace Direct.
Benefits
The winning organization will receive $10,000 and online promotion of its work. One person from the organization will be invited to the United States to receive the award at the annual PeaceCon conference in December in Washington, D.C., where the winner can meet other peacebuilders and supporters.
Selection criteria
The awards are designed to reward innovative peacebuilding organizations with the potential to build sustainable peace in their communities. The awards aim to recognize organizations trying new/different peacebuilding approaches or new organizations doing peacebuilding where it hasn't been done before. Applications stand a greater chance of success if they clearly demonstrate that the organization meets this objective. Entries will be assessed against the following criteria:
Impact: clear potential to demonstrably prevent violence or build peace.
Community support: able to demonstrate community support for projects, for example through voluntary efforts of community members.
Innovation: offering a new approach, original thinking, or working in an area where there has previously been few peacebuilding activities.
Sustainability: likely to be able to continue working after the funding from the award has been used.
For More Information:
Visit the Official Webpage of the 2020 Peace Direct Tomorrow's Peacebuilders' Awards