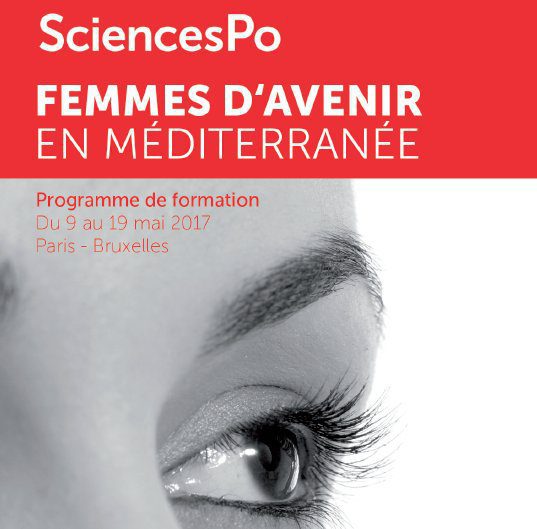 Application Deadline: March 6th 2017
Applications are open for the 3rd Edition of # FAM2017. The training, supported by the Ministry of Foreign Affairs and International Development and the Ministry for Families, Children and Women's Rights and labeled by the Union for the Mediterranean, aims to support women in their careers, foster The dissemination of the principles of equality between men and women and to develop a Euro-Mediterranean network on this theme.
For the third consecutive year, 22 women selected on the basis of their journey and their desire to promote gender equality in their field, will participate in this training which will run between Paris and Brussels and / or Strasbourg.
The third edition to be held from 9 to 19 May 2017 and will feature women with different profiles, from civil society, politics, business, culture or public sector.

Benefits
The following sections will be covered by the organizers of the training:
Round-trip airfare for 1 person;
Accommodation and transportation in Paris;
Documentation related to training;
Travel, meals and accommodation in Strasbourg;
Selective Criteria
Being a woman, aged between 25 and 35
Being nationals of the following countries: Turkey, Morocco, Tunisia, Algeria, Libya, Egypt, Jordan, Lebanon, Syria, Palestine
Being an actress of change (be characterized by entrepreneurial activity, political, associative, journalistic, artistic, social, Research)
Participate in the promotion of gender equality
Being French (level C1)
How to Apply
Applicants can send their applications via email with "APPLICATION FAM 2017" by joining in PDF format:
CV (max. Two pages)
Letter of Motivation (indicating the benefit they could benefit from this training and how they can apply the acquired after training);
Two Letters of Recommendation (two different people)
For More Information:
Visit the Official Webpage of the 3rd Edition of # FAM2017.