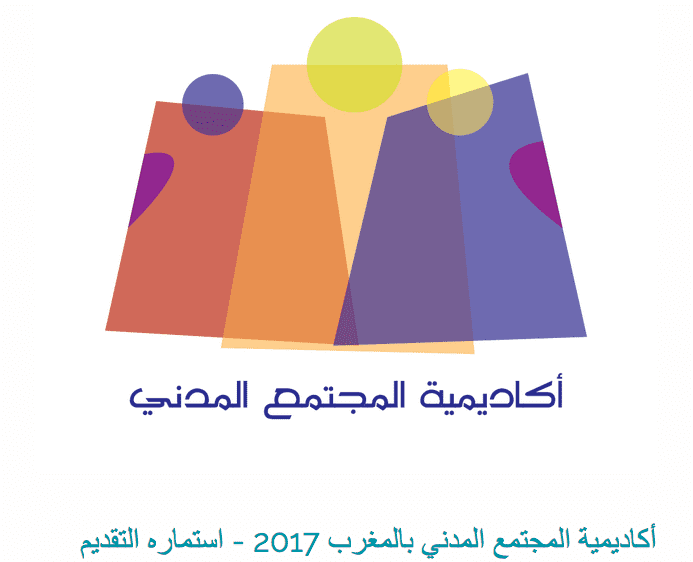 Application Deadline: January 1st 2017
Civil society Academy is pleased to announce the start of acceptance of application forms in the course of the academic programs of civil society and civil society activists from the youth in the Arab world for 2017.

Academic program for capacity building and leadership skills to thirty young men and women between 20 and 30 years of age, and give them the opportunity to learn about the experience of civil society in Morocco or Tunisia and exchange of experiences with the leaders and civil society activists through the internship program has been designed.

The Civil society Academy:

Will host the Academy 30 activist of the civil society, 15 per academy, from the Arab world for a week of theoretical training followed by two weeks of practical training in organizations with expertise in different areas of the work of civil society in Morocco or Tunisia.

Participants will take part in a week of training workshops and workshop, followed by an internship two weeks duration in civil society organizations in Morocco or Tunisia.
Trainee involved academic program in Morocco in one of two sessions:
Date of the first Academy: June 12 to 2 April 2017
The date of the second academic: April 30 – May 22, 2017
Workshop topics that will choose participants includes the following topics:
• Advocacy and the development of alternative policies
• Planning and Project Management
• evaluate and monitor projects
• Write proposals
• Planning Resources
• Strategic Planning
• Communicate, develop and deliver the message and citizen journalism
• The relationship between local government and civil society
• communications strategies and their application
• Effective dialogue between civil society representatives
• Conflict Resolution
• Training of Trainers
Benefits:
The following will be provided to participants during the academic:
provide travel round-trip ticket.

provision of accommodation, meals and transfers through the academy.
Organizers:
Civil society Academy program is his administration by the International Republican Institute and funded by the International Fund for support in Washington, in partnership with the Center for Studies and Research humanity (over) the center of Morocco, and a network of civil pole for Development and Human Rights in Tunisia.
For More Information:
Visit the Official Webpage of the Civil society Academy 2017 Workshop