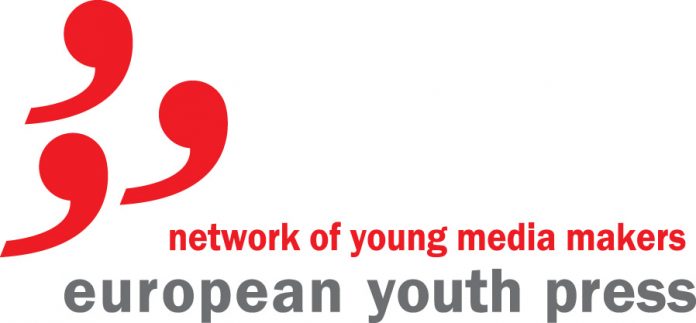 Application Deadline: Saturday, December 31, 2016, 23h59 CET
Orange Magazine is looking for up to five young journalists with English and German proficiency to cover Friedrich Ebert Stiftungs Integrationskongress 2017. The candidate has to be between 18 and 30 years old.
Organizers: Orange Magazine provides journalistic education and supports young journalists by giving them room to explore media and current affairs.
Where: Berlin, Germany
When: 6–7 March 2017
Costs: Accommodation for three or four nights (depending on the flight's schedules) is covered. Travel costs to/from Berlin are reimbursed.
Selected participants notified by:  Wednesday, January 4, 2017
The call is open for young journalists from all over the world. FES and Orange Magazine project coordinators will assist with the visa applications for those who need it.

Please note that selected participants will need to produce and write articles before the conference for the printed edition that will be prepared and produced prior to the event and distributed on the venue.
Orange Magazine is a project of European Youth Press (EYP), an organisation working for the benefit of young journalists in Europe.
The Friedrich-Ebert-Stiftung (FES) is the oldest political foundation in Germany with a rich tradition in social democracy dating back to its foundation in 1925. The foundation owes its formation and its mission to the political legacy of its namesake Friedrich Ebert, the first democratically elected German President.
This year's FES Integrationskongress will provide the Orange Magazine team with free access to the whole event including opportunities to interview both guest speakers and participants.
The following positions are open for applications:
2-3 PRINT/WEB JOURNALISTS
Responsibilities: The Orange team will produce one issue of the magazine before the Integrationskongress and will cover the event via live-blogging feature during the event. ach member will have to write at least 2 features related to the topics of the 2017 edition of the event.
2 VIDEO and/or MULTIMEDIA JOURNALISTS / PHOTOGRAPHERS
Responsibilities: The video team will create a 1-2 videos, which will include the highlights of the conference and some vox pops with the key guests and organisers of the event.
Eligibility: Experience in video editing and camera shooting.
Application: Please send CV and samples from your previous video work.
In order to apply for the conference you will have to suggest a story idea related to the topic: Integration.
What is your story idea?
How is it related to the conference topic?
How are you going to research the topic?
Who are you planning to interview?
Application: Please send a CV, previous work and your concept for a feature article related to the mentioned theme.
Please note that social media skills are highly appreciated. You will be expected to tweet and feed our Facebook page during the conference. Audio and video skills are considered an advantage. We expect perfect working and writing knowledge of English and German and the capacity to work with people from other cultural backgrounds.
How to apply:
Please apply by sending your story idea, resume and previous work samples to: [email protected]
For additional information contact:
Triin Ilves:
For More Information:
Visit the Official Webpage of the Call for young journalist to cover the Friedrich Ebert Stiftungs Integrationskongress 2017