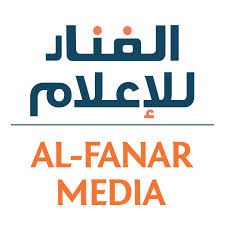 Submission Deadline: May 19th 2014
Al-Fanar Media is seeking early to mid-career journalists interested in writing about education for its new education-journalism program.
During the program, the journalists will become familiar with key global education issues and how they connect to the country in which the journalists work.
They will learn to identify sources of background information and connect with global, regional, and local education experts.

They will be able to network with other journalists working in the Arab region.

They will also participate by offering their own experiences and ideas about how to best develop the coverage of education in their country/region.
Benefits:
Participating journalists are expected to write four articles about education in 12 months, some of which may be published in Al Fanar Media.
The journalists will be paid at standard freelance rates, if the articles meet Al-Fanar Media standards. Journalists are also encouraged to publish their education articles in other Arab websites, newspapers, or magazines. Interested and capable participants will be encouraged  to continue to report for Al Fanar Media following the completion of the program.
Participants will be provided with an experienced mentor to improve reporting and writing skills over a 6-8 month period.
They will be expected to work closely with them and contribute regularly to an on-line forum throughout the program.

Participants will attend a three-day workshop, in Turkey, in the middle of the program, with all basic expenses covered
Requirements:
Applicants should send a 300-word letter outlining their interest in education and two to three writing samples on any subject in Arabic or English, as links or attachments, to Mohamed Elmeshad on the following email:

[email protected]

Please note in subject line: "Education-journalism program." This needs to reach Al-Fanar Media  by May 19th at the latest. Applicants will be notified on their acceptance on the program by 16th June.
For More Information:
Visit the Official Webpage of Al-Fanar Media