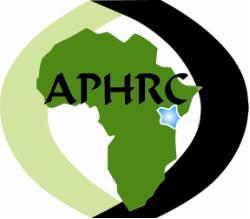 Application Deadline: June 19, 2020.
APHRC is pleased to announce a call for applications to support Master's and PhD students in institutions of higher learning in Kenya, Uganda and Tanzania to contribute to the evidence generation and knowledge translation in sanitation and Fecal Waste Management in urban areas of East Africa.
Through these fellowships, APHRC hopes to build a networked cohort of well-trained scholars able to generate high quality research and interact with policymakers and practitioners on issues around sanitation management policy and practice, especially on fecal waste management.
The primary outcome is established collaborative, evidence-informed leadership in East Africa that will drive progress toward achievement of international goals and targets such as SDG 6 and the Ngor declaration.
The fellowship will primarily support research (including data collection and/or analysis) and applicants must Show evidence of enrollment in a Master or PhD program at a university in any of the three countries.
Eligibility
The fellowship will primarily support research (including data collection and/or analysis). Funds will not be used to support coursework.
Applicants must:
Be citizens or permanent residents of Kenya, Uganda or Tanzania;
Show evidence of enrollment in a Master or PhD program at a university in Kenya, Uganda or Tanzania
Have completed all pre-dissertation requirements; for example, a research concept approved by the Department.
Provide a detailed timeframe for completing their dissertation which must be endorsed by the Head of Department or the chair of the dissertation committee;
Show competency and ability to complete their research within 12 months for MSc students and 24 months for PhD students
Selection Criteria
Willingness to dedicate uninterrupted time during the course of the program. Students who are not in full-time employment will be given priority
The fellowship will support original qualitative or quantitative or mixed methods research that addresses a clear research question, employs appropriate and rigorous design, has an urban focus, and has unambiguous national or regional policy and/or programmatic implication(s)
Candidates must demonstrate interest in pursuing a research career and dissertations must be sufficiently linked to future research interests
At least one of the fellowships will support research to identify innovative approaches for social or technological innovations in the field of sanitation or hygiene
Those interested in gender issues, especially the role of women in sanitation and hygiene decision-making and management are particularly encouraged to apply
Candidates should be able to show the link to policy and identify critical policy-implementation gaps
Benefits
Each fellowship award will be up to a maximum of USD 12,000 for Master's students and USD 25,000 for Doctoral students.
This amount comprises a completion award of USD 2,000 that is only payable after successful thesis defense.
Applicants can budget for a laptop computer and analytical software (e.g. STATA, SPSS, NVivo, Atlas/ti); research/data collection costs; and participation in one regional or international conference or workshop.  
How to apply
All application materials must be received by 11:59pm (Nairobi time) on June 19, 2020. Applications must include the following documents to be considered (Applications not meeting these requirements will not be reviewed):
A completed application form (can be downloaded from https://www.aphrc.org/). This form must be submitted electronically in MS Word format.
Proof of citizenship or permanent residence in Uganda (e.g. copy of passport or other national identification);
Two letters of reference (at least one must come from the proposed faculty member with knowledge of applicant's academic potential and must document how the candidate's proposed research trajectory fits into ongoing research programs in the department). Referees' contact information must be provided in the application form. For PhD student applicants, one reference letter must come from the academic supervisor at their MSc/MA Thesis, clearly indicating the research potential of the candidate.
Submit your proposed research concept of no more than two pages and a motivation letter.
Evidence that the research concept has undergone faculty level review and received approval from an approved ethical review board and the dissertation committee or is under review for the same.
Candidates from Uganda are encouraged to apply.
The application form and supporting documents should be submitted in a single email to [email protected]
For More Information:
Visit the Official Webpage of the African Doctoral Dissertation Research Fellowship Program 2020