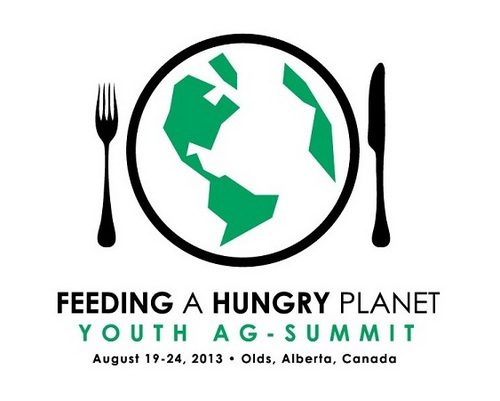 We believe there is a need for young leaders to be engaged in finding agriculturally sustainable solutions to the growing global need for safe, nutritious food.
Through the Feeding a Hungry Planet – Youth Ag-Summit, we hope to attract, inspire and support youth to make a difference. If you meet the criteria below and submit your application, we hope you will join us to help make a difference.
Application Deadline
• Application entry start date: November 12, 2012
• Application close date: February 15, 2013 (NOTE: Application close date for Australia is January 31, 2013)
• Successful applicants notified: March, 2013
Participant Criteria
• Must be age 18-25 at the time of the Youth Ag-Summit
• Legally able to travel internationally
• Proficient level of English/able to communicate in English at Youth Ag-Summit
• Have a passion for agriculture, environmental stewardship, food, world hunger, biotechnology, and/or farming
Application Question
In the next 40 years the world's population will grow from 7 billion to 9 billion, yet already today, 1 billion people do not have enough safe and nutritious food to eat.
Using your own village, town, city or country as your point of reference, tell us what you think the underlying causes of food insecurity are and why, and the effect it can have on a population (both locally and globally).
Explain how sustainable agricultural practices could solve these issues and how you would use the Youth Ag-Summit to advance your solution(s).
Application Submission Format and Criteria
• The application must be a written essay or a video
• Essay may be in English or your local language
• Essay length must not exceed 2000 words. No minimum. It can be hand written or typed (electronic).
• Video must not exceed 7 minutes. No minimum.
• The Submission Form/Fields must be filled out in order to upload the essay/video application. Fields include your name, location, date of birth, etc. Applicants will be prompted to fill these out when submitting their application at www.YouthAgSummit.com.
Applications (essay or video) should be organized using the following headings/categories:
Introduction
• This should be short (approximately 150 words) simply explaining your location as your point of reference, what you will discuss in the rest of your essay/video and, in less than two sentences, what your conclusions are.
Factors of Food Insecurity
• Explain the issue(s) you see affecting food insecurity, from your point of reference
The Global Connection
• Explain how the issue(s) you've identified affect a more wide-spread population.
Solutions
• Explain what you think the solution(s) is/are to solving the issues.
• Explain how you would use the opportunity of the Youth Ag-Summit to address your issues.
Submission Method
Upload your application essay or video at www.YouthAgSummit.com, and fill out the required submission fields.
Selection and notification of applicants
Applicant selections will occur in March 2013.
Terms and Conditions
Please refer to the Privacy Policy on the 4-H website at
http://www.4-h-canada.ca/core/privacy-policy
or call 613.234.4448 ext. 26