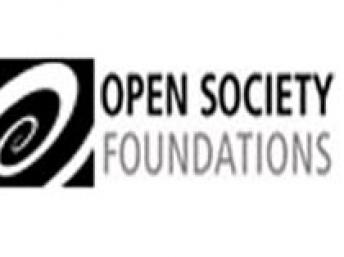 The Open Society Fellowship supports individuals seeking innovative and unconventional approaches to fundamental open society challenges. The fellowship funds work that will enrich public understanding of those challenges and stimulate far-reaching and probing conversations within the Open Society Foundations and in the world.
The Open Society Fellowship chooses its fellows from a diverse pool of applicants that includes journalists, activists, academics, and practitioners in a variety of fields. Applicants should possess a deep understanding of their chosen subject area and a track record of professional accomplishment.
The fellowship seeks "idea entrepreneurs" from across the world who are ready to challenge conventional wisdom. Successful applicants will be eager to exploit the many resources offered by the Open Society Foundations and be prepared to engage constructively with our global network.
Ideal fellows are specialists who can see beyond the parochialisms of their field and possess the tenacity to complete a project of exceptional merit.
The Open Society Fellowships offers academics, journalists and practitioners the chance to work on "open society" challenges.
Most fellows will spend a portion of their fellowship term at one of the organization's main offices, in New York, Washington, London, Brussels, or Budapest, or at a regional office.
Full-time fellows based in the United States will receive a stipend of $80,000 or $100,000, depending on work experience, seniority, and current income. Stipends will be prorated for part-time fellows.
THEME
The theme of your proposed project should be touching upon the core area of the Open Society Foundation: human rights, government transparency, the promotion of civil society and social inclusion.
HOW TO APPLY
[1]Fill out the Open Society Fellowship Application Form online
– Describe the purpose and focus of your project (1 – 2 sentences)
[2] Curriculum Vitae
[3] Three references: contact details
[4] Executive Summary (max 1 page)
[5] Project Proposal (max 3500 words)
DEADLINE
February 1, 2013
MORE INFO
For more details, please download the  Open Society Foundation Fellowship guidelines.