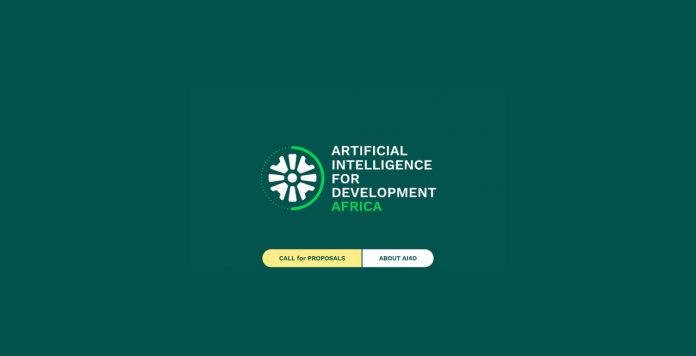 Application Deadline:March 19, 2021.
Canada's International Development Research Centre (IDRC) and the Swedish International Development Agency (Sida) invite expressions of interest from public universities in low and lower-middle income countries in Sub-Saharan Africa to establish AI for development research labs (AI4D Labs) to engage in world-leading, multi-disciplinary, responsible AI research, innovation, and instruction. This funding opportunity will provide funding to two (2) public universities representing anglophone and francophone linguistic regions.
The goal of this initiative is to amplify African AI talent, research, and innovation by supporting the creation of two multidisciplinary AI4D Labs in public universities.
The two winning universities will establish or expand Labs that will develop and implement a locally relevant, multidisciplinary, and responsible AI4D research agenda, nurture local talent that responds to the capacity requirements of the public and private sector, develop associated AI4D academic courses, trainings, and curriculum, and broker alliances among the academic, industry and institutional communities. They will serve as resource centres for the development of the next generation of AI4D scholars and practitioners in the continent.

ELIGIBILITY AND REQUIREMENTS
This call for proposals is open to public universities from eligible low and lower-middle income countries with demonstrated expertise in the subjects that are critical for responsible AI research, education, and innovation. To be eligible, applicants must meet the following criteria:
Be part of a recognized, state-owned university that is predominantly funded by government;
Possess a track record of research on innovation, technologies, and AI applications and on cross-cutting issues;
Be committed to support the responsible, home-grown development and deployment of AI through investments in innovation, policy research, and capacity; and
Have working capacity in English or French, depending on their linguistic region of interest (anglophone or francophone Africa). Fluency in both languages and inclusion of Lusophone scholars as collaborators are considered assets.
Final decisions will be based on selecting one public university from each linguistic category.
HOW TO APPLY
Applicants should submit an expression of interest of no more than 4,000 words that clearly addresses the following:
An overview of the Labs' objectives and governance structure;
Preliminary research plan including thematic priorities and potential project ideas;
An overview of relevant experience, key personnel to be involved, interdisciplinary approach and collaboration strategies;
A demonstration of the university and staff's commitment to incorporate and promote responsible AI, inclusion, and gender-sensitive principles; and
Key activities to be supported with the proposed budget.
In addition, please include:
Contact information of the organisation and proposed head of the Lab/principal investigator; and
A maximum of 3 abridged CVs of key research members. CVs should be no longer than 2 pages each.
Applicants should note that no further documentation will be required or reviewed at this stage. Applicants who are successful at this stage will be invited to submit a full proposal.
The review process will consist of the following steps:
Verification of eligibility requirements and completeness: IDRC will review submitted expressions of interest to ensure they meet eligibility requirements.
Review and ranking: Each expression of interest will be reviewed and ranked by two IDRC program officers and one Sida officer.
Shortlisting expressions of interest: On the basis of scoring and internal discussion, IDRC and Sida will shortlist three high-quality expressions of interest for each linguistic region and will invite them to submit a full proposal.
Expressions of interest must be submitted by email to [email protected] no later than 23:59 EDT on March 19, 2021.
For More Information:
Visit the Official Webpage of the Establishing multidisciplinary artificial intelligence for development labs (AI4D labs) in Africa