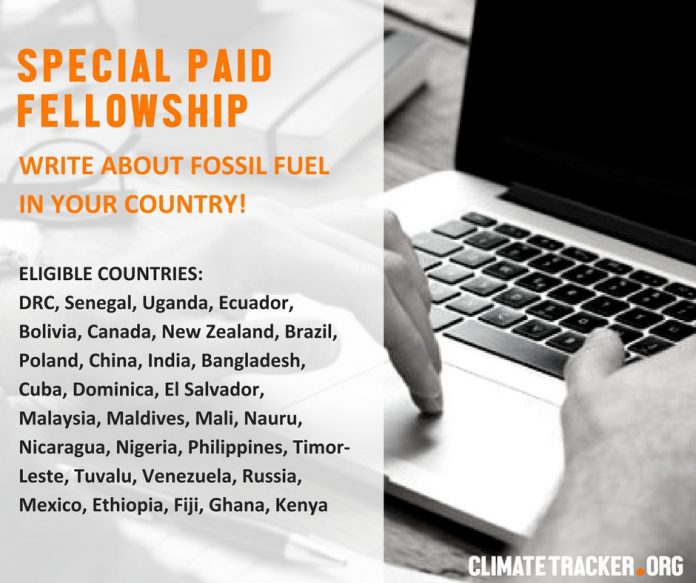 Climate Tracker is looking for 5 online fellows to write about the fossil fuel industry in their countries. Become a fossil fuels online fellow. Get a paid fellowhip to write about fossil fuels in your country.
Requirements:
You have to be between 18 and 30 years old and have a bit of experience writing and publishing.
These are the eligible countries: DRC, Senegal, Uganda, Ecuador, Bolivia, Canada, New Zealand, Brazil, Poland, China, India, Bangladesh, Cuba, Dominica, El Salvador, Malaysia, Maldives, Mali, Nauru, Nicaragua, Nigeria, Philippines, Timor-Leste, Tuvalu, Venezuela, Russia, Mexico, Ethiopia, Fiji, Ghana, Kenya
Benefits:
You will have to write articles about the fossil fuel industry in your country.
Climate Tracker will help you refine your style, give you resources, tips, feedback on the articles…
You will learn a lot about journalism and climate change and you will have personalised assistance from the Climate Tracker team.
The fellowship also includes a payment of 150$.
For More Information:

Visit the Official Webpage of the Climate Tracker Paid Fellowship 2017