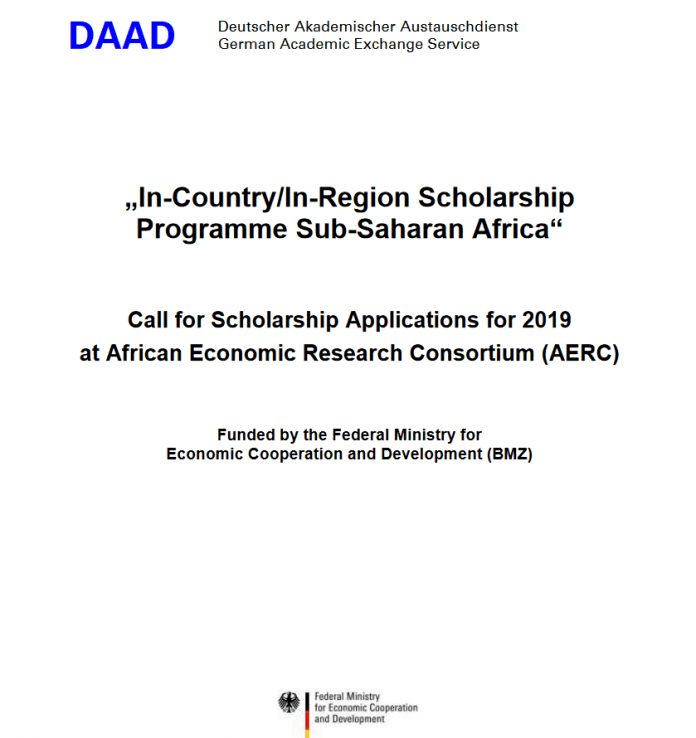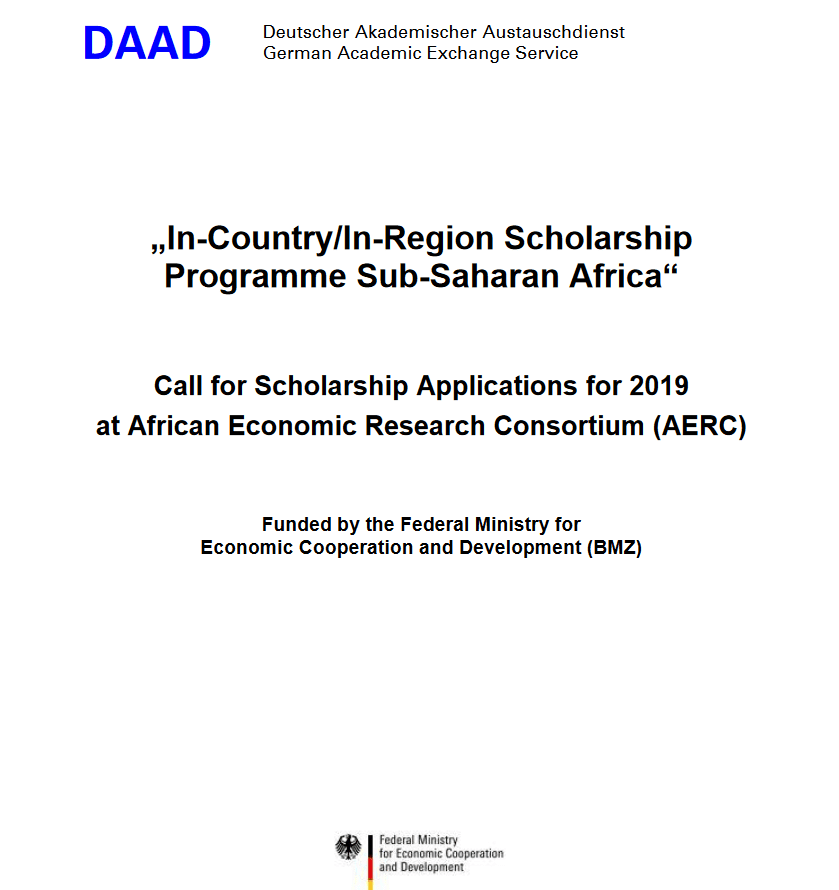 Application Deadline: March 31st 2019
The DAAD awards funding to Sub-Saharan African students for Master or PhD degrees in their home country or in another Sub-Saharan African country outside their home country. These In-Region scholarships lead to mobility of researchers between Sub-Saharan African countries and capacity building at African universities.
DAAD In-Region scholarships are generally awarded for specific fields of study. In South Africa, for instance, other Sub-Saharan African Nationals can obtain a Master degree in human rights law with an In-Region scholarship at the Centre for Human Rights (CHR) based at the University of Pretoria. Likewise, a South African citizen may apply for a In-Region scholarship for a PhD in Development Studies at the Institute of Statistical, Social and Economic Research (ISSER) based at the University of Ghana. Some of the In-Region scholarships in certain countries, however, are awarded to citizens of those same countries.
DAAD In-Region scholarship holders are eligible for exciting funding opportunities in addition to the scholarship they have received for their full-time Master or PhD degree in Sub-Saharan Africa. They may choose to apply for DAAD funding for a Short-Term Research Visit of 2 – 6 months to Germany and/or attend one of six summer schools on offer in Germany during their funding period with the DAAD. They are thus able to gain experience and network in African countries as well as in Germany.

In-Region Scholarships in South Africa
The centres or departments at the South African universities below have DAAD In-Region scholarships available for postgraduate study. The scholarships at the centres below are generally only open to other African Nationals. South Africans may apply for the DAAD-NRF In-Country Scholarship for postgraduate studies in South Africa.
There are currently no calls open for applications for In-Region scholarships in South Africa.
In-Region Scholarships in Sub-Saharan Africa
Below are open calls for applications for In-Region Scholarships in Sub-Saharan African countries outside South Africa. All Sub-Saharan African Nationals may apply for these scholarships.
Download: 31 March 2019 | African Economic Research Consortium | PhD | Agriculture Economics (pdf, 175.91 KB)
Download: 31 March 2019 | Ethiopia | Master | Agroforestry and Soil Management (pdf, 191.47 KB)
Download: 31 March 2019 | Ethiopia | PhD | Peace and Security Studies (pdf, 174.33 KB)
Download: 31 March 2019 | Kenya | Master | Medical-Surgical Nursing, Public Health (pdf, 176.05 KB)
Download: 31 March 2019 | Kenya | Master/PhD | Biotechnology, Environmental Planning, Renewable Energy (pdf, 177.37 KB)
Download: 31 March 2019 | Kenya | Master/PhD | Computer Science/Information Technology, Mathematical Sciences and Finances (pdf, 176.73 KB)
Download: 31 March 2019 | Kenya | Master/PhD | Education (pdf, 176.78 KB)
Download: 31 March 2019 | Kenya | PhD | Health Management (pdf, 175.79 KB)
Download: 31 March 2019 | Kenya | PhD | Insect Science (pdf, 175.93 KB)
Download: 31 March 2019 | Kenya | PhD | Mathematics (pdf, 192.37 KB)
Download: 31 March 2019 | Kenya | PhD | Mechanical Engineering, Information Technology (pdf, 176.84 KB)
Download: 31 March 2019 | Sudan | Master | Family Medicine (pdf, 179.79 KB)
Download: 31 March 2019 | Tanzania | Master | Law (pdf, 175.89 KB)
Download: 31 March 2019 | Tanzania | PhD | Urban Planning, Housing, Built Environment Analysis (pdf, 212.26 KB)
Download: 31 March 2019 | Uganda | Master | Public Health (pdf, 191.08 KB)
Download: 31 March 2019 | Uganda | Master/PhD | Plant Breeding, Environmental and Natural Resource Management (pdf, 178.14 KB)
For More Information:
Visit the Official Webpage of the DAAD In-Region Masters & PhD Scholarships 2019/2020