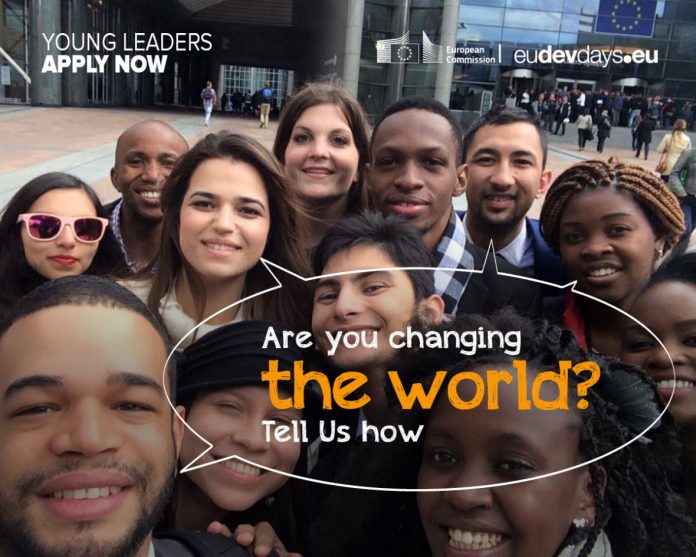 Application Deadline: March 18th 2016
Are you aged between 21 and 26 and proactive about finding solutions to the world's most pressing problems?
Are you ready to sit shoulder to shoulder with world leaders at a global forum on international development?
European Commission launches a worldwide call for young leaders to have their say at the European Development Days 2016, Brussels, 15th-16th June.
Young people from around the world, aged 21 to 26 are invited to join the debate on the future of international development cooperation at the next edition of European Development Days (EDD 2016). Europe's leading forum on global development cooperation will take place in Brussels on 15th and 16th June.
Apply now for your chance to be one of 16 Young Leaders at EDD 2016, speak on a high-level panel, and showcase your development work to global audiences. Young Leaders are also invited to take part in activities and workshops, share their views, draft recommendations and meet with development decision-makers from around the world.
Eligibility Requirements:
Are you:
21 – 26 years old?
An expert in your field?
Committed to solving the world's most pressing problems?
Willing to debate with leaders from all around the world?
How to Apply
The online application for the Young Leaders Programme is open from the 1st of February until the 18th of March.
Applicants will need to submit a two-minute video explaining why they should be chosen to speak on one of the EDD 2016 topics
For More Information:
Visit the Official Webpage of the 2016 European Development Days Young Leaders Programme