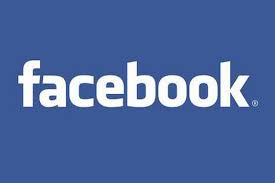 Application Deadline: Monday, October 26th 2020

Facebook Developer Circles are a global network of local communities, designed to support developers as they build skills, grow ideas and boost their careers. 
Every participant will receive special access to online education experiences with technology experts.
Winners will take home up to US$133,000 in cash prizes and have their written tutorials credited and shared amongst millions of developers and creators across the Facebook ecosystem!
While we generally see most submissions in English, we're also offering special language prizes across Arabic, French, Indonesian, Portuguese and Spanish.
t's often said that the best way to learn is to become the teacher; that a great way to reinforce a skill or achievement is by sharing it with others.
It's with this philosophy in mind that I'm pleased to welcome you to this year's Community Challenge, our annual online hackathon for Developer Circles members – which runs until Monday October 26.
This time around, we're inviting participants to go a step beyond building software solutions by creating tutorials about the code they've created. Winners are eligible to receive up to US$133,000 in cash prizes, Oculus VR headsets and fully credited amplification of their tutorials to millions of other developers across Facebook's ecosystem.
We're also broadening the products that competing innovators can build with, now spanning Open Source technologies including Docusaurus, Hack, Pytorch, React and React Native, as well as Messenger, Spark AR and Wit.ai.
Within each of these products, we see enormous opportunity for you and your teammates to connect, learn and build together, all while sharing your journey step-by-step through immersive tutorials for fellow tech enthusiasts.
Application Guideline
For More Information:
Visit the Official Webpage of the Facebook 2020 Developer Circles Community Challenge