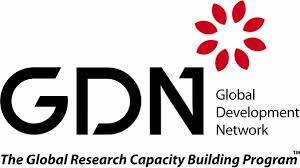 Application Deadline:30 September 2020
The Japanese Award for Outstanding Research on Development is a competitive research grant program under the Global Development Awards Competition 2020. This year, three winning projects on the topic, 'Unpacking the health-environment-economic wellbeing nexus' will receive grants worth US$ 45,000. Finalists will be invited to join a communications training in preparation of a pitch of their project in front of a high-level Jury, which will decide which research proposal to award. A physical Award ceremony might be held in 2021, if conditions allow it, but projects are expected to start on 15 Jan 2021. The awards will be given to the organization(s) or researcher(s) whose proposals hold the greatest promise for improving our understanding of development issues and puts forth clear, articulate and well-researched policy implications to address relevant development problems.
The first prize winner will receive a grant of US$ 30,000. The second prize and third prize winners will receive a grant of US$ 10,000 and US$ 5,000 respectively.
The funds will be used to support the research work proposed by the winners towards the completion of their research.
Additionally, awardees will be paired with world-class academic in their area of work who will play the role of a Scientific and Technical Advisor to the winners.
In light of global travel restrictions, the selection will be conducted online.

Submission Procedure:
The last date for submission of the online registration form, full research proposal in the application template and CVs of applicants (research team members) is 30 September 2020 (Indian Standard Time 6:00 PM).
Important Dates
Deadline for submissions: 30 September 2020
Announcement of Eligibility screening results: 2 October 2020
Announcement of First Level review results (shortlisted applications) and comments from reviewers: 30 October 2020
Resubmission of updated application for shortlisted applications: 8 November 2020
Announcement of Second Level review results (finalists) and comments from reviewers: 4 December 2020
Resubmission of updated application of the finalists: 11 December 2020
Online Communications training: 7-11 December 2020
Jury presentation: 14-18 December 2020 (specific date to be announced)
Announcement of winners: 20 December 2020

Finalists are expected to be available during the following periods:
7-11 December 2020 – Communications training to take place online
14-18 December (specific date to be announced) for the presentation of their projects to the jury.
For More Information:
Visit the Official Webpage of the Global Development Awards Competition 2020