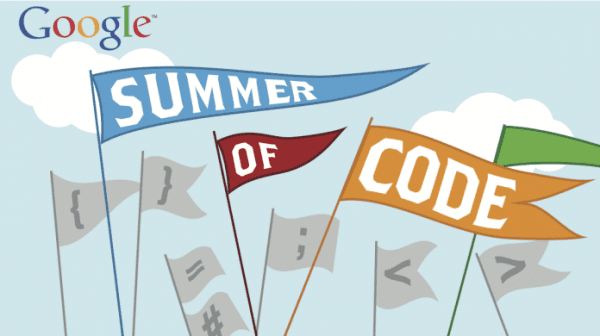 Application Deadline: Monday, April 3 2017 at 16:00 UTC!
Are you a university student looking to learn more about open source software development? Consider applying to
Google Summer of Code (GSoC)
for a chance to spend your break coding on an open source project.
For the 13th straight year GSoC will give students from around the world the opportunity to learn the ins and outs of open source software development while working from their home. Students will receive a stipend for their successful contributions to allow them to focus on their coding during the program.
Mentors are paired with the students to help address technical questions and to monitor their progress throughout the program. Former GSoC participants have told us that the real-world experience they've gained during the program has not only sharpened their technical skills, but has also boosted their confidence, broadened their professional network and enhanced their resumes.
Google Summer of Code is designed to encourage student participation in open source development. The goals of the program are to:
●  Inspire developers to begin participating in open source development
●  Provide students in Computer Science and related fields the opportunity to do work related to their academic pursuits

●  Give students exposure to real­world software development scenarios(e.g., version control practices, software licensing questions, mailing­ list etiquette, etc.)
●  Create more open source code for the benefit of all
●  Help open source projects bring in new developers and committers
 Eligibility Requirements
You must be at least 18 years of age
You must currently be a full or part-time student (or have been accepted for the fall term) at an accredited university as of the student acceptance date
You must be eligible to work in the country you will reside in during the program
You have not already been accepted as a Student in GSoC more than once
You must reside in a country that is not currently embargoed by the United States
Benefits:
Successful student contributors are given a 6,000 USD stipend, enabling them to focus on their coding projects for three months.
In 2017, we are using a Purchasing Power Parity (PPP) based calculation to determine the stipend. We start with a base amount of 6000 USD and then adjust it based on each country's PPP value. There is a minimum (2400 USD) and maximum (6600 USD) stipend amount.
For More Information:
Visit the Official Webpage of the Google Summer of Code (GSoC) 2017