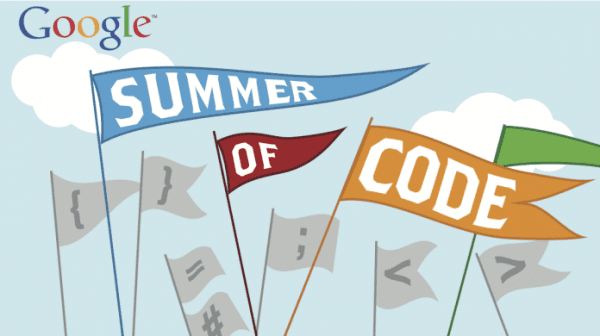 Application Deadline: March 25th 2016
If you're a university student looking to earn real-world experience this summer, consider writing code for a cool open source project with the Google Summer of Code program.
Google Summer of Code is a global program focused on bringing more student developers into open source software development. Students work with an open source organization on a 3 month programming project during their break from school.
Google Summer of Code is a global program that offers post-secondary student developers ages 18 and older stipends to write code for various open source software projects.
Spend your summer break writing code and learning about open source development while earning money! Accepted students work with a mentor and become a part of the open source community. Many become lifetime open source developers!
Spend your summer break writing code for an open source software project!
Google Summer of Code is designed to encourage student participation in open source development. The goals of the program are to:
●  Inspire developers to begin participating in open source development
●  Provide students in Computer Science and related fields the opportunity to do work related to their academic pursuits
●  Give students exposure to real­world software development scenarios(e.g., version control practices, software licensing questions, mailing­ list etiquette, etc.)
●  Create more open source code for the benefit of all
●  Help open source projects bring in new developers and committers
 Eligibility Requirements
Must be at least 18 years old at time of registration.
Must be enrolled in or accepted into an accredited institution including (but not necessarily limited to) colleges, universities, masters programs, PhD programs and undergraduate programs as of the GSoC Student Acceptance Date (April 22, 2016).
Must be eligible to work in their country of residence during duration of program.
Must be a resident of a country not currently embargoed by the United States.
Benefits:
Successful student contributors are given a 5,500 USD stipend, enabling them to focus on their coding projects for three months.
Google Summer of Code is completely online, which has allowed students and mentors from over 100 countries to participate over the past 11 years.
Open Source Organizations
180 organizations were accepted to participate in Google Summer of Code 2016! They'll be bringing new, excited developers into their community and the world of open source!
How it Works:
Apply
Interested students propose a project to work on.
Code
Accepted students spend the summer coding with guidance from a mentor.