DEADLINE: April 19, 2013
The Hult Prize is a start-up accelerator for social good. Dedicated to launching the next wave of social entrepreneurs through identifying, funding, mentoring, advising and launching new social businesses.
College and university students from around the world are being called to action to compete in one of five regional rounds of competition held in: Boston, San Francisco, London, Dubai and Shanghai.  Teams of 4-5 students will be charged with developing ideas for social enterprises that can conquer one of modern day's most solvable global challenges – the food crisis. The global winner will receive US$1,000,000 in start-up capital to launch their new social enterprise!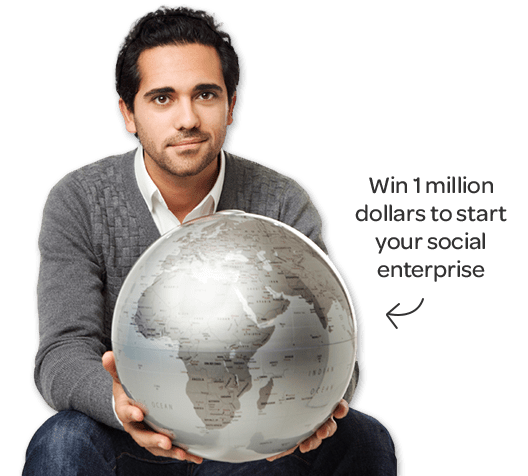 In partnership with President Clinton and the Clinton Global Initiative, the Hult Prize has created the world's largest student movement for social impact and the world's largest crowdsourcing platform, dedicated to solving the most pressing social challenges on the planet.
Funded by Swedish Billionaire, Bertil Hult and supported by the Hult International Business School, the Hult Prize is THE program for budding social entrepreneurs. Each year, more than ten thousand college and university students from around the world apply to pitch their ideas at one of six regional events that take place in Boston, San Francisco, London, Dubai, Shanghai and online. Up for grabs is an opportunity to spend the summer in the Hult Accelerator – a world class center for innovation located in Boston.
Following the conclusion of their time working in the Hult Accelerator, each of the six winning teams then pitch their start-ups at the annual Clinton Global Initiative meeting, where President Clinton, along with CGI Meeting attendees select and award the winning team with a USD1 million prize.
Apply now for your chance to change the world.
HOW TO APPLY:
Student teams interested in participating in the event should visit the website to fill out the application here. Applying is easy and consists of four easy steps:
Teams selected to compete in the Regional Finals will be responsible for securing their own travel arrangement to and from the event. Training, pre-event mixer, food and drink throughout the day and post-event reception will all be covered.
Important Dates
•    March 3- Video submissions open and voting begins.
•    April 19- Video submission period closes, voting continues until May 12.
•    May 12- Voting period closes.
•    May 13- Top 10 vote getters move into final round and submit supporting
documents.
•    May 20- Global Online Champion announced.
•    All times based on PST and deadlines are 11:59pm PST
Team members
•    A team is a minimum of 4 and a maximum of 5 members.
•    All teams members must be current students at the time of the
video submission.
•    A maximum of one alumnus who cannot also be a faculty member of the
school may 
participate on a team.
•    All participants must have a connection with the same school or university.
Selection Process
There will be two rounds:
A public voting round
A final selection round for the top 10 vote getters.
 
DEADLINE: April 19, 2013
MORE INFORMATION:
Visit the Hult Prize Official Webpage