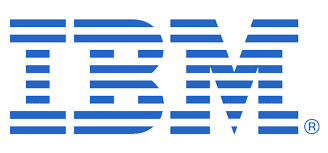 Application Deadline: unspecified
Country/Region:ZA
State:GAUTENG
City:JOHANNESBURG
Category:Sales
Required Education:Bachelor's Degree
Position Type:Early Professional
Employment Type:Full-Time
Contract Type:Fixed Term – Long Term
Company :(0123) IBM South Africa (pty) Ltd
Req ID:321332BR
At IBM, work is more than a job – it's a calling: To build. To design. To code. To consult. To think along with clients and sell. To make markets. To invent. To collaborate. Not just to do something better, but to attempt things you've never thought possible. Are you ready to lead in this new era of technology and solve some of the world's most challenging problems? If so, lets talk.

Your Role and Responsibilities
We are looking for motivated technologists to advocate for IBM clients and help them use IBM technology solutions to build their next big thing for their business requirements.
Successful candidates will receive education and about state-of-the-art technologies from IBM. Also, will be mentored by senior members of IBM Enterprise Architecture team.
The Candidate should be passionate about understanding customers business requirements, knowledgeable about new technologies, collaborating with them to assemble powerful new solutions, and advising them on how they can dramatically improve existing business requirements and processes by leveraging cutting edge technology from IBM. You will have the chance to create amazing things in an open source environment and influence the services that IBM offers to its developer community at startups and enterprises.
Your success will depend on how successful our customers are in getting value from IBM technology and services to meet their business requirements. Showing their faith in our team as a trusted technology advisor.
Job:
Engage with startup and enterprise clients
Improve how IBM engages with the developer community
Develop first class solution scenarios and demo apps, collateral, and training material on top of the IBM platform to demonstrate value and build excitement.
Encourage participation of the client IT architecture community in programs to increase primary tools and platform adoption in the community.
Present technology with enthusiasm and authenticity to client IT architects, developer managers and senior management.
Become a thought leader in the market and a voice of our users for challenging use cases inside the IBM solutioning organization.
Create new market opportunities/identify innovative solutions to expand client engagements
What else?
Facilitate partner and customer prototyping and proof of concepts
Attend and speak at conferences, user meetups and hackathons and understand how we can best make them successful
Write articles, best practices and blogs to help users get the most of our offerings and help them realize their ideas faster.
Working with partner and IBM teams to create compelling demo applications that show the potential of our technologies and platforms.
Provide frank and candid feedback to the IBM product and services managers on behalf of end users
Create and deliver new enablement collateral (tutorials, labs, classes, hack-a-thons)
Who you are?
You love to envision & create solutions, interact with business lines and derive job satisfaction from helping others learn by doing.
You can converse with a broad range of technologies and communities, while having deep subject matter expertise in a specific area.
You have a genuine interest in solving technical problems using cloud and cognitive computing technologies.
You have good communication skills and ability to understand business logic.
IBM "Aspiring IT Architects" New Graduate Program is a 2 years new grad program.

Required Technical and Professional Expertise
Refer to JD
Preferred Technical and Professional Expertise
Refer to the JD
For More Information:
Visit the Official Webpage of the IBM "Aspiring IT Architects" New Graduate Program 2020