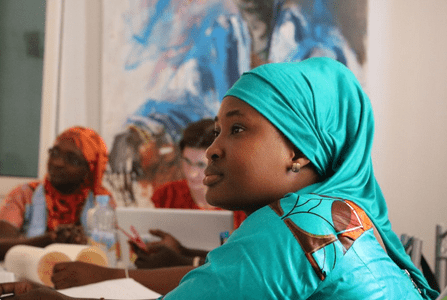 Application Deadline: 12th November 2017.
The Africa Grants Programme (AGP) supports the training of health workers in low- and middle-income countries (LMICs). Funded by Johnson and Johnson (J&J) and managed by THET, the AGP engages partnerships between organisations in the UK and Ireland, and their counterparts in Africa.
From 2016 to 2017, the first round of AGP funding supported seven health partnership projects in seven African countries, ranging from setting up palliative care training programme for community health workers in Mauritania to building the capacity of Safer Anaesthesia from Education (SAFE) training providers in Malawi.
The AGP supports projects that mobilise UK and Irish health workers to develop the capacity of health workers in Africa through skills transfer, training, mentoring and other collaborative work. The funding is available for projects designed to improve the standards of clinical training (at all education levels), the technical skills of staff, or the efficiency and capacity within healthcare systems.
The long-term aims of the AGP are to save and improve the lives of women and children, prevent disease in vulnerable populations and strengthen the health workforce in Africa.
Themes and geographic focus
Projects under the AGP 2017-19 Call for Applications must operate within LMICs in Africa and will focus on strengthening the healthcare workforce in one of the following two target areas:
Stream 1: Surgical and Anaesthetic Care
This stream will focus on reducing morbidity and mortality from conditions requiring surgical intervention and/or enhancing patient safety as a result of improved anaesthetic care through the training of relevant health workers.
Stream 2: Community Healthcare
This stream will focus on increasing the availability and quality of essential healthcare (including attended births) and health information to underserved populations, including women and children, by training those who work and serve in the community.
Size and Duration
Grants are available for periods of between six and sixteen months, and will begin from 1st January 2018 onwards.
All project activity must be completed by 30th April 2019. Grants are available from £15,000 up to £50,000.
Eligibility Criteria and Requirements
Core Requirements and Country Eligibility
The core requirements for the Africa Grants Programme 2017 are as follows:
Grant recipients must be eligible organisations under this programme (see Q&A document)
Applications must be made by eligible partnerships under this programme (see Q&A document)
Projects must fit within the parameters of either stream 1 or stream 2, as outlined above
Project budgets cannot exceed £50,000
Projects must operate within LMICs in Africa.
AGP will fund:
Training and workshop costs, e.g. venue costs, refreshments and training materials (but not per diems, please see below)
National and International economy class travel only
Travel and associated costs, e.g. travel insurance (if not already covered by a central institution policy), accommodation, subsistence, visas and vaccinations
Activity communication costs (cost related to activity overseas) e.g. teleconferencing, telephone and eLearning
Publications and the development of web pages
Equipment up to a maximum of 20% of the total grant budget (this includes both medical and office equipment)
Bank charges for transfer of funds between partners and to others
Project management costs. This can include project staff salary contributions for part time or full time posts required to deliver the project within the set project period. THET would not expect this to ever exceed 20% of the total budget and this will form a key component of the value for money assessment of grant applications. Communication around management, e.g. telephone and internet costs, office costs and administrative support is included here
Consultancy costs up to 5% of the total budget. THET would expect technical expertise to be delivered by volunteers
Monitoring and evaluation costs. THET would expect this to form 5 – 20% of your budget
Contingency up to 1.5% of the total budget to factor in exchange rate variances and/or bank charges.
Application and Selection Process and Timeframe
The selection of grant applications will be a one stage process. The table below provides an indicative timeframe for the selection and award process as well as the implementation phase.
Timeframe
Stages
3 October 2017
Call for applications opens
12 November 2017
Application submission deadline
November 2017
Eligibility check and initial shortlisting for review
November 2017
Review of applications by internal and external selection panel

Project meetings (if required)

Submission of supporting documentation (if required)

December 2017
Notification of application outcomes

Grants awarded and contracts signed

From 1 January 2018
Grants begin

Inception meetings

By 30 April 2019
Grant activities end
For More Information:
Visit the Official Webpage of the THET Africa Grants Programme (AGP) 2017-2019