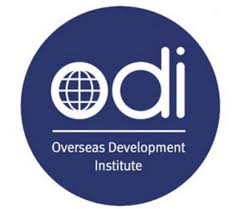 Date Limite: 17 Decembre 2015
L'ODI Fellowship Scheme nomme, à travers un comité de sélection rigoureux, des diplômés motivés et hautement qualifiés. Les gouvernements qui ont un manque de capacité locale font une demande à l'ODI pour des Fellows sur la base d'une description de poste claire effectuée à l'issue d'une rencontre en personne avec les équipes en charge du Fellowship Scheme, au cours de la visite annuelle dans chaque pays participant.
Les Fellows travaillent en tant que fonctionnaire local pour une période de deux ans, les coûts étant partagés entre le gouvernement hôte et l'ODI. L'ODI Fellowship Scheme utilise les fonds généreusement offerts par le Department for International Development (DfID, Royaume Uni), le Department of Foreign Affairs and Trade (DFAT, Australie) et le Bill & Melinda Gates Foundation (USA).
L'ODI Fellowship Scheme a deux objectifs:
• Fournir aux gouvernements de pays en voie de développement des économistes et
des statisticiens junior de haut calibre afin de combler les lacunes existantes dans les capacités locales.
• Fournir à des économistes et statisticiens de niveau master et doctorat une expérience
de travail concrète dans un pays en voie de développement
L'ODI Fellowship Scheme est ouvert aux candidats de toutes nationalités qui ont un diplôme de niveau master ou doctorat en économie, statistiques ou dans une matière similaire.
Les spécialisations considérées comprennent l'économie de l'agriculture, l'économie de l'environnement, l'économie internationale, l'économie du secteur de la santé et l'économie du développement.
Pour les candidats étudiant encore au moment de leur candidature, le Fellowship est conditionnel à la réussite du diplôme de master ou de doctorat.
Les candidats peuvent postuler dans l'un ou plusieurs des trois catégories actuels du Fellowship à condition qu'ils aient les qualifications requises : économie, statistiques ou inclusion financière
Placements du Fellowship Scheme
L'ODI Fellowship Scheme recrute des Fellows dans trois catégories : économie, statistiques et inclusion financière. La plupart des Fellows sont employés dans des ministères où ils travaillent en tant qu'économistes, agents de planification ou statisticiens.
Arrangements administratifs et financiers
Les Fellows sont nommés par l'ODI, mais ils deviennent ensuite les employés des gouvernements ou des organismes publics pour lesquelles ils travaillent. Le coût de chaque Fellowship est partagé entre l'ODI et l'employeur local.
L'employeur local est habituellement responsable de:
• Payer un salaire équivalent à ce qui serait payé à un employé local aux qualifications et aux expériences similaires
• Offrir des avantages comme le logement, droits aux congés, frais professionnels, et assurance médicale similaire à ceux offerts au personnel local de rang similaire
• S'assurer que les Fellows reçoivent l'assistance nécessaire pour obtenir leurs permis de travail et des procédures d'autorisation de sécurité si nécessaire.
ODI est habituellement responsable de:
• la sélection des Fellows
• l'organisation des placements
• fournir un briefing et des indemnités de pré-départs
• payer un supplément mensuel qui prend en compte les revenus locaux, les coûts fiscaux, et les avantages fournis
• payer le transport des boursiers et leurs frais de bagages au début et à la fin du contrat
• fournir une assurance pour les urgences médicales
• fournir des informations par e-mail et message texte sur les questions de sécurité dans les pays d'affectation
• payer une prime de fin de mission aux Fellows à condition qu'ils soient restés en poste pour la totalité de leurs contrats de deux ans.
Plus D'Information:
Visitez le site Officiel du