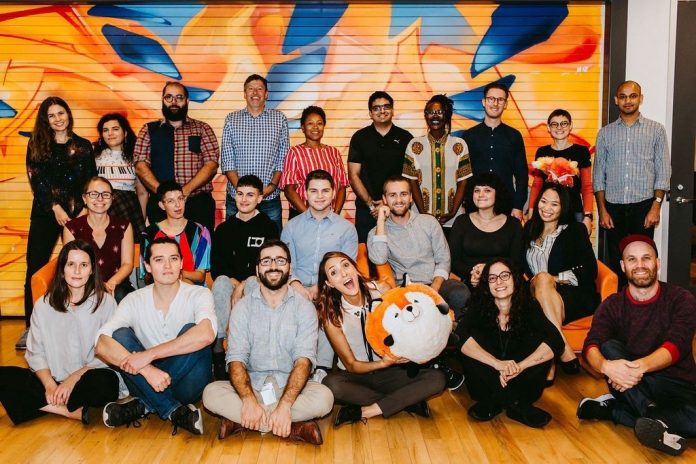 Application Deadline: Monday April 8, 2019 at 5:00pm ET
Mozilla is seeking technologists, activists, policy experts, and scientists who are building a more humane digital world.
Mozilla Fellows work on the front lines of internet health, at a time when the internet is entwined with everything from elections and free expression to justice and personal safety. Fellows ensure the internet remains a force for good — empowerment, equality, access — and also combat online ills, like abuse, exclusion, and closed systems.
During a 10-month tenure, Mozilla Fellows may run campaigns, build products, and influence policy. Along the way, Fellows receive competitive funding and benefits; mentorship and trainings; access to the Mozilla network and megaphone; and more. Mozilla Fellows hail from a range of disciplines and geographies: They are scientists in the UK, human rights researchers in Germany, tech policy experts in Nigeria, and open-source advocates in New Zealand. The Mozilla Fellowship runs from October 2019 through July 2020.
Specifically, Mozilla is seeking Fellows who identify with one of three profiles:
Open web activists: Individuals addressing issues like privacy, security, and inclusion online. These Fellows will embed at leading human rights and civil society organizations from around the world, working alongside the organizations and also exchanging advocacy and technical insights among each other.
Tech policy professionals: Individuals who examine the interplay of technology and public policy — and craft legal, academic, and governmental solutions.
Scientists and researchers: Individuals who infuse open-source practices and principles into scientific research. These Fellows are based at the research institution with which they are currently affiliated.
Benefits:
The funding for each fellow is based on the fellowship focus area (i.e. science, policy, open web). The stipend for researchers and technology activists is $60,000 USD.
In addition to a monthly stipend, fellows may be eligible for additional benefits, such as funding to support health care costs, childcare, fellowship-related travel, equipment, continued learning, and project costs. Health insurance is not provided by Mozilla for fellows. Supplements for health care and child care will depend on family situations.
Requirements:
Mozilla fellows are expected to engage in carrying out the specific project(s) identified in their proposal submitted to Mozilla, to an extent generally consistent with full-time engagement.

Mozilla is comfortable with fellows having minimal outside activity (i.e., teaching a class as an adjunct professor, or consulting with another organization or company) so long as it is not in conflict with a fellow's ability to carry out the project(s) included in their fellowship contract.
Please note: Mozilla Fellows focused on science and research are encouraged to continue to conduct research related to their specialization for up to 20% of their time.
To fully participate in the fellowship experience, Mozilla Fellows are expected to travel to Mozilla-hosted events as well as other meetings, conferences, and/or events related to their project(s). Here are some travel dates expected for 2019-2020 Mozilla Fellows:
Onboarding + Mozfest: Oct 21 – 27, 2019 (London)
Mozilla All Hands: Jan 27 – Feb 1, 2020 (Berlin)
Mozilla All Hands: June 15 – 20, 2020 (Toronto)
Application Procedure:
Learn more about Mozilla Fellowships, and then apply.
Part 1 of the applications closes on Monday April 8, 2019 at 5:00pm ET. Below, meet a handful of current Mozilla Fellows:
For More Information:
Visit the Official Webpage of the Mozilla Fellowships 2019/2020