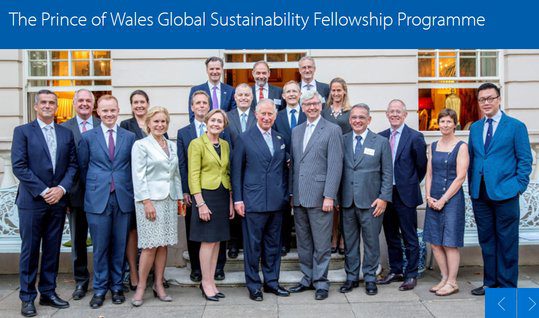 Application Deadline: May 27th 2019
The Prince of Wales Global Sustainability Fellowship Programme aims to attract leading academics from around the world to undertake research ​in co-operation with the private sector to identify breakthrough solutions to meet the UN Sustainable Development Goals (SDGs).​
The University of Cambridge Institute for Sustainability Leadership (CISL) has established The Prince of Wales Global Sustainability Fellowship Programme with an ambition to unlock the potential of the University to partner with business, government and finance institutions on real-world challenges and opportunities that must be addressed in order to build a sustainable economy.
The Programme aims to foster new cross-disciplinary thinking on sustainability, leading to practical insights, tools and recommendations for decision-makers to carry into their organisations alongside important advances in fundamental knowledge. From 2020 the Programme will be based at CISL's new premises; a low carbon retrofitted building in the centre of Cambridge, which will serve as a vibrant, collaborative atmosphere for transdisciplinary research, education and industry and policy engagement.

Working in close association with academic departments and Cambridge colleges, the Programme will attract outstanding candidates to undertake transdisciplinary research into themes such as health, social inclusion, industrial transformation, natural capital, sustainable finance, future cities and leadership for sustainability.
The Programme is currently funded to support research on the following themes:
Industrial transformation: How will industries, jobs and markets evolve in future decades in response to global challenges, and how should public policy act with business to smooth this path and ensure economic development is inclusive and sustainable?
Social inclusion: How can companies support more equitable access to income, opportunity and livelihoods at a grassroots level?
Health: How can companies become agents of improved wellbeing in low-income countries through preventing the causes of ill-health?
Leadership: How can companies shape the economy to deliver positive sustainability outcomes, while at the same time ensuring successful and resilient organisations?
In the future we hope the Programme will expand to cover the following additional themes:
Sustainable finance: How can we create a finance system that incentivises and rewards long-term thinking?
Natural capital: How can companies sustain the natural world and the resources it provides through their strategies and operating practices?
Future cities: How can cities develop vibrant communities of healthy people, supported by clean, green energy, food, water and transportation systems?
HRH The Prince of Wales has agreed that the University can establish the Programme in his name to bring researchers together with influential corporate and policy practitioners across the globe. Launched in July 2018, it represents a public tribute to his leadership in the cause of protecting the environment, promoting healthy communities, and building sound economies around the world.
Funding for the Fellowships has been secured through philanthropic donations from companies, foundations and individuals.
External applicants
The Programme invites applications from candidates around the world to join CISL as Senior Research Associates. This opportunity is open to highly regarded researchers with a strong academic record and interest in conducting research in business, policy or civil society contexts. Appointments will typically be full time; however, part-time applications will be considered at a minimum of 80 per cent FTE. Individuals may also be appointed on alternative models such as secondment, subject to approval by CISL and the host institution.
Each recruitment path requires candidates to upload the following documents to the University's Web Recruitment System:
Cover letter
Full CV
Proof of institutional support (only applicable if you are applying for a secondment).
For More Information:
Visit the Official Webpage of the Prince of Wales Global Sustainability Fellowship Programme