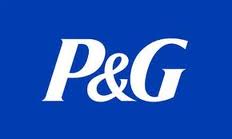 Applications Close: 31 August 2014 
Internship Period: 2 – 3 months during the December Vacation period
Job
:
A Student Program/Seminar
Primary Location :
ZA-Gauteng-Sandton, South Africa
Interns will have the opportunity to work on a P&G project assignment with real world responsibilities, tasks and working relationships gaining an understanding of how P&G works.
As well as this, Interns will have the opportunity to take on real projects that are vital to the growth of our business with a presentation of your final project to the department senior manager at the end of the internship period.

An Internship at P&G will give you:
Rewarding & Challenging Work from Day 1 
Work on challenging projects that allow you to Touch & Improve peoples' lives in small but always meaningful ways every day, while rapidly growing your skills.
Investment in Learning and Development 
You will have the support of a manager determined to invest in you, balanced with business unit & functional training courses to ensure your successful on-boarding.
Opportunity to earn a Full Time Offer
We value our internship program as it helps build the skills of our future leaders.

You are the future of our company!
Opportunities to Network 
Build your professional network by interacting and socialising with other interns, business managers and leaders.
Qualifications
Eligible candidates need to be studying towards a Degree

Proven track record of leadership experience & team work

Proven leadership experience through working with societies and/or group projects

Logical, Analytical & Strategic thinking

Interpersonal skills (conflict, influence, negotiation, relationship building, diversity)

Good academic record

Passionate about innovation and winning

Ready to face a challenging experience
Receive an offer for Internship Offer in four (4) easy steps
Step 1:  Create an online profile and complete an online assessment that may take 30 – 45 minutes.

A link will be sent to your email upon successful completion of the pre-screening questions

Step 2:  Successful candidates will be invited to write a Reasoning Test (psychometric) at your campus or the P&G offices
Step 3: Successful candidates will be invited to the first screening interview at the P&G offices or your campus
Step 4: Successful candidates are invited to the P&G offices for final interviews at the P&G offices or your campus
Apply Now for the P & G December Vacation Internship
For More Information:
Visit the Official Webpage of the Procter & Gamble December Vacation Internship 2014