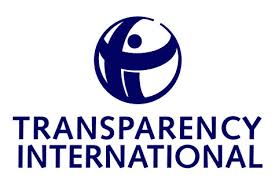 Application Deadline: Ongoing
Transparency International-Kenya (TI-Kenya) is an autonomous chapter in the Transparency International movement, a non-partisan global coalition of like-minded individuals and organizations against corruption with which we share knowledge and exchange ideas for the greater good of Kenya.
TI-Kenya seeks to recruit an intern in the Finance Department. The Intern will provide
support through timely and accurate handling, sorting and filing of finance and accounting documents as well as processing financial and accounting information.
Duties and Responsibilities
1. Receive, sort and fill in documents of original entry-LPOs, delivery notes, invoices,
bank and credit statements, contracts and payment vouchers.
2. Assist in accurate and timely posting of documents of original entry into the
accounting system. This includes invoices, credit notes and contracts.
3. Assist in processing of vouchers/documents of original entry-booking. Generate
payments, Local Purchase Orders, Journal entries, while ensuring accuracy and that all
supporting documents are approved and attached.
4. Write cheques, fill in relevant forms for RTGS and bank transfers for payment.
5. Give support to external auditors by responding to their queries; provide relevant
documents and preparation of audit schedules
6. Assist in processing and payment of staff imprest and statutory deductions.
7. Assist in record keeping and filing for all TI-K transactions within the Finance &
Administration Department
8. Assist the procurement officer in procurement tasks.
Qualifications and Experience
1. Bachelor of Commerce (Accounting or Finance option) and minimum of CPA II.
2. Experience is not necessary.

Competencies
1. You must be a person of integrity
2. Good interpersonal skills
3. Ability to organize and prioritize multiple tasks
4. Attention to detail
Page 2 of 2
5. Computer literacy and ability to use accounting packages
6. Ability to work under pressure
7. Team working skills
How to apply
Interested and qualified individuals are requested to submit one document as an attachment (combining the application letter and CV with at least three referees) by email to: [email protected]
Please include the reference: Finance Intern as the subject of your email applications.
Do not attach your testimonials or certificates.
Only shortlisted candidates will be contacted.
The position is available immediately and will be filled as soon as a suitable candidate is identified.
For More Information:
Visit the Official Webpage of the Transparency International Kenya Finance Internship Programme 2017