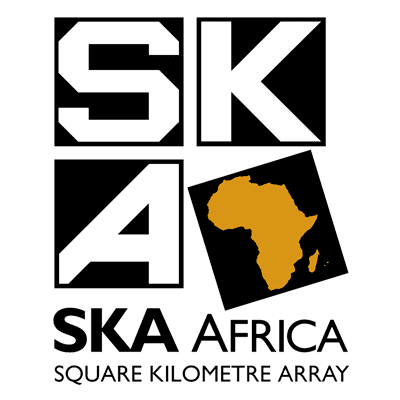 Application Deadline: May 6th 2016
Opportunity for science and engineering graduates to work for the South African SKA Project
To give academically excellent science and engineering graduates and postgraduates the opportunity to work for the the South African SKA Project (SKA SA), the project established the Young Professionals Development Programme (YPDP), in 2014.
Young Professionals (YPs) employed by the SKA SA to date are involved in exciting research work, including:
Conducting early science observations with MeerKAT and SKA
Operating KAT-7 and MeerKAT
Trouble-shooting astronomy systems
Processing large volumes of data and developing data analysis tools
Assisting with physical configuration audits, creating equipment structures and analysing reliability and failure of systems
Port signal processing algorithms to accelerators such as GPUs
Using LLVM and Python for high performance computing and language virtualisation
Developing efficient GPU processing using Python
Developing power efficient computing using alternate compute architectures such as ARM and Power
Designing high sensitivity cryogenically cooled radio receivers
Developing solutions for high-speed digitization of radio frequency signals, reconfigurable computing, supercomputing and machine learning, data transport and storage, calibration and imaging of radio sources, systems control and monitoring and digital signal processing for radio astronomy
YPs with a Bachelors Degree, or a National Diploma, will be expected to complete an Honours or B.Tech degree, respectively, during the first year of joining the YPD programme. Only once this degree is completed will the candidate qualify for full-time employment within the project.

Eligibility criteria
Only South African citizens will be considered for the YPDP programme having one of the following academic qualifications:
In final year of a Bachelor of Engineering (BEng) in Electronic Engineering
In final year of a Bachelor of Engineering in Electrical Light Current Engineering, Telecommunications Engineering and/or Radio Frequency Engineering
In final year of a Bachelor of Engineering (BEng) in Mechanical / Electromechanical
In final semester of National Diploma in Electronic Engineering (other fields not considered)
Completing a Bachelor of Technology in Electronic Engineering (other fields not considered)
In final year of a Bachelor of Science with Mathematics and Physics as majors, or with Mathematics and Computer Science as majors
Completing a Bachelor of Science Honours in Astronomy / Astrophysics, or in Computer Science
In second and final year of a Masters Degree in Electronic Engineering or Observational Radio Astronomy
Selection Process:
Open day
The best students will be invited to participate in an open day at the SKA SA's engineering and science office in Cape Town to be held on 11 – 12 July 2016.
Project work
The most important part of the open day is the project work. The students are expected to work on a "mini" project, which they would have selected prior to their arrival at the project office.
Interviews
Following the open day, the technical managers select the students they wish to interview. Following the interviews, suitable candidates are made offers of employment with the SKA SA.
How to Apply:
The YPDP is currently open for applications from suitably qualified candidates from South Africa.
To apply, please send an email with your name, certified identity document, CV and full academic transcript to

[email protected]

before 6 May 2016.
For further queries, you may contact us at

[email protected]

, or call Ms Jacqueline Rodgers at 021 506 7300
For More Information:
Visit the Official Webpage of the South African SKA Project (SKA SA) Young Professionals Development Programme