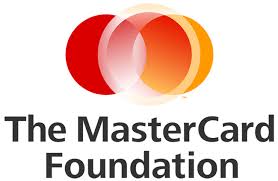 Application Deadline: March 5 2014
The Mastercard Foundation is pleased to announce the request for proposals as part of its new economic opportunities for Youth strategy. Focusing initially on uganda and Ghana, this initiative come as  a result of extensive research, consultation with stakeholders and deep engagement with young people.
The Economic Opportunities for Youth strategy aims to improve the capacity of young men and women to find quality employment, grow their businesses, access finance and expand the opportunities available to them.
Requirements

The Foundation is inviting non-governmental organizations, financial service providers, as well as private sector and academic institutions to present collaborative models that will enable disadvantaged youth to build successful livelihoods.
The areas of focus for this round will be in the agriculture/agribusiness sector in Ghana and Uganda, as well as the construction sector in Ghana.
The MasterCard Foundation is also committed to the principle of youth engagement and is seeking proposals that will demonstrate youth involvement in program design, implementation and evaluation.
Interested and qualified parties can review the