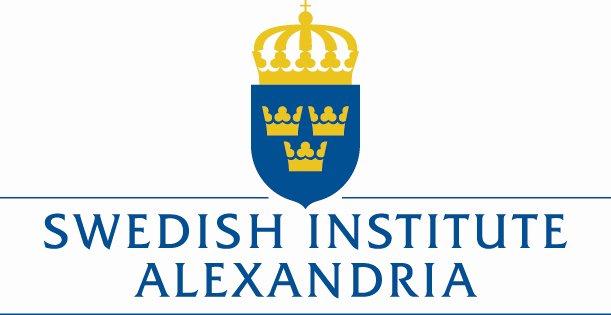 Application Deadline: 30th October 2016
The Swedish Institute Alexandria Dialogue Forum on Pluralism focuses on the Middle East and North Africa contribution to the development of the concept of pluralism and on its ownership of human rights.
Eligibility Requirements:
Applications are invited from academics and practitioners, analysts, researchers, religious leaders and civil society actors working in the field of pluralism and dialogue from the Middle East, North Africa and Europe to Submit Statements of Motivation on one of the following clusters of themes:
Citizenship Rights: Which approaches are suitable to move the debate from selective ownership to true universality?
Pluralism: How do we live together in pluralism? What is the role of a common identity for all in society? And how do we respect and guarantee the rights of minorities?
Freedom of Expression: is it a right, a responsibility or both?
Women's Rights and Gender Equality: What are the experiences of Arab states in applying international women's rights standards in their legal framework?
Eligible Countries:Bahrain, Cyprus, Egypt, Iran, Iraq, Israel, Jordan, Kuwait, Lebanon, Oman, Palestine, Qatar, Saudi Arabia, Syria, Turkey, United Arab Emirates, Yemen, Albania, Andorra, Armenia, Austria, Azerbaijan, Belarus, Belgium, Bosnia and Herzegovina, Bulgaria, Croatia, Cyprus, Czech Republic, Denmark, Estonia, Finland, France, Georgia, Germany, Greece, Hungary, Iceland, Ireland, Italy, Kazakhstan, Kosovo, Latvia, Liechtenstein, Lithuania, Luxembourg, Macedonia, Malta, Moldova, Monaco, Montenegro, Netherlands, Norway, Poland, Portugal, Romania, Russia, San Marino, Serbia, Slovakia, Slovenia, Spain, Sweden, Switzerland, Turkey, Ukraine, United Kingdom (UK), Vatican City (Holy See), Algeria, Egypt, Libya, Morocco, Sudan, Tunisia and Western Sahara.

Requirements:
The Statements of motivation should not exceed 500 words. They should explain why the applicant would like to join this forum given their current role in their organizations or function.
A short list of the selected concepts will be invited to attend the workshop in Alexandria based on their submitted statements
Once the applicant is selected, s/he will be requested to write a concept paper to contribute to the discussion of the forum.
Submission can take place in both English and Arabic languages Important Dates
Deadline for the submission of motivation: 30th October 2016
Invitation to attend and present a concept paper: 5th November 2016
Forum Dates: 10-13th  December 2016
Benefits:
Swedish Institute Alexandria will cover all relevant costs of participation this includes travel and accommodation to Alexandria, Egypt.
Logistics and Arrival to Egypt:
Swedish Institute Alexandria will provide visa letters for participants and will provide the hotel and flight booking.
Submit a Statement of Motivation:
Statements of motivation should be clearly marked under which theme and should be sent electronically to the email address: 

[email protected]

Once SI have short listed the selected motivation statements, SI will contact the selected participants' right after. After a review and selection process around 20-25 participants from the Middle East, North Africa and Europe will be invited to attend a three days' conference. Once you are selected you will be requested to write a concept paper to be presented at the forum.
For More Information:
Visit the Official Webpage of the Swedish Institute Alexandria Dialogue Forum 2016 on Pluralism