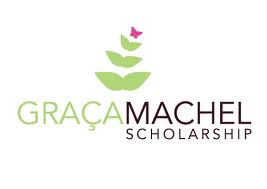 Application Deadline: August 4th 2013

Canon Collins Trust invites applications for the Graça Machel scholarships for women, for postgraduate study in South Africa in 2014.  Graça Machel Scholarships will provide funding for up to a maximum of one year for Honours, two years for Masters and three years for PhD. Continued funding will depend on satisfactory progress and academic reports.
The scholarship covers full tuition fees, a stipend towards living costs, and a travel allowance. Awards in 2013 were as follows:
• Tuition fees paid in full
• Stipend of ZAR 48,000 for South Africans, and ZAR 52,000 for non-South Africans
• Travel allowance (for scholars coming to South Africa from other SADC countries only) of ZAR 7,000. Awards in 2014 are likely to be similar.
Are you eligible?
Applicants must:
• Be female;
• Be nationals of or have refugee status in one of the following countries:
• Angola – Botswana – DRC – Lesotho – Madagascar – Malawi – Mauritius – Mozambique – Namibia – South Africa – Swaziland – Tanzania – Zambia – Zimbabwe
• Be seeking this scholarship for study at honours, masters or doctoral level;
• Be registered to study or wish to study at a South African university.
Please apply only if you are eligible.
Application Process
The online application form is of primary importance as it serves as the basis for assessment. It can be found on the Canon Collins Trust website, when the call for applications is open. You will find full instructions online when you start a new form. Please do not type in block capitals.
You will receive a confirmation when you submit your form. It is your responsibility to ensure that your application is complete and accurate before submitting your application online.
All sections of the form need to be complete before the system will allow the application form to be submitted. Information can be saved and the application form edited until the applicant chooses to submit. All applicants are required to upload the following supporting documentation:
• Certified copy of degree certificates, if available;
• Certified academic transcripts;
• Reference letters from two referees;
• ID document (the following are acceptable: passport, birth certificate, driver's license).
You may also need to submit:
• Proof of refugee status, if applicable;
• Two payslips, if currently employed;
• PhD proposal if applicable.
References
Ideally, you should submit an academic reference (preferably from your current supervisor) and a reference from an employer. If you have never been employed, we will accept a reference from voluntary work, or two academic references. You should ask your referees to write a reference that relates to your application for this scholarship. It should outline your strengths as an applicant, demonstrate your capacity to study
at the level required, explain how you would benefit from further study and identify your potential impact in the future.
You should upload your references with all the other supporting documents in the documentation section of the online application form. Should your referee prefer to submit their reference directly, ask them to email it to: [email protected]. The subject of the email should state that is it a reference and include the name and surname of the applicant. E.g. Reference: LASTNAME First name. The referee needs to also include the applicants email address.
If your referee does not include the applicant's full name and email contact we will not accept the reference. Once your referee has submitted their reference we will email you a confirmation of receipt, which you will need to upload to your online application. You will not be able to submit your
form until you have uploaded your references or confirmations of receipt in the appropriate section.
If sending by email, it is the applicant's responsibility to ensure that references reach us before the 31st of July, to ensure there is enough time for the receipt to be sent back to you and uploaded before applications close. Late references will not be considered.
Getting a place on your course
You must apply to the universities you wish to study at for a place on your chosen course(s). If you are offered a Canon Collins/Graça Machel scholarship but fail to get a place on a course, we will withdraw the offer.
How many scholarships are available?
There is no set number. The Trust makes awards on the basis of available funding and suitable applicants. It is, however, highly competitive. We make awards to less than 5% of those who apply. Please apply only if you meet all the criteria.
Selection Criteria
In selecting scholars, the Trust will apply a number of criteria including academic merit, need and the potential to contribute to southern Africa's future prosperity. We favour applications for courses or degrees that are relevant to the development needs of southern Africa. We are looking for future leaders in their fields and therefore demonstrable leadership qualities are important.
The past achievements of the applicant, present commitment to further study, as well as their future plans, will be assessed in relation to how that will contribute to the development of southern Africa.
Applicants for all schemes within the 2014 SA Scholarship Programme will be assessed on the basis of the information that they supply on their application form against the criteria outlined below:
1. Academic Record and References
Applicants should have a minimum of an upper second-class (merit) undergraduate or Honours degree and excellent references. Applicants with a first class degree will have a distinct advantage.
2. Relevance
We favour applicants who are able to articulate how their course of study is relevant to the development needs of southern Africa. We favour applicants who can describe why their chosen institution and course choice fits with their ambitions to make a difference in the sector.
3. Work Experience
We favour applications where there is a demonstrable continuity between applicant's past study and career and their proposed course of study.
4. Leadership Competencies
Canon Collins places a great deal of emphasis upon the leadership potential of individuals. Applicants are expected to demonstrate how they have developed their leadership skills in the workplace, academia or in their personal life.
5. Commitment to Country/Community
We will favour applicants who most clearly show a desire to be part of and to contribute to the future prosperity of southern Africa.
6. Application form
The application form matters. Applicants should:
• Demonstrate a good command of the English language;
• Answer all of the questions properly and completely; and
• Complete the application and deliver all supporting documents in a timely manner.
7. Graça Machel Criteria
Mrs Machel is particularly keen to provide scholarships to women who have experienced significant struggle in their lives and who have sought to overcome these difficulties. Applicants are expected to demonstrate clearly how their application fits within this agenda.
Timetable
The deadline for applications is August 4th 2013. Late applications will not be considered.
Please do not email us to ask about the outcome of your application. All notifications will be by email so please make sure you provide an accurate email address.
We will be interviewing shortlisted applicants by telephone in October 2013. We will let you know the outcome of your application in November 2013.
This scholarship is generously funded by The Sol Plaatjie Trust, MacSteel International and others.
Are you eligible?
Please check the guidelines
If you meet the eligibility requirement: You can click Here to Begin the Application for the Graça Machel Postgraduate Scholarships for South African Women