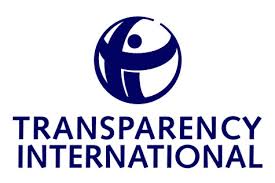 Vacancy:Intern-Policy, Legal & Institutional Frameworks
Department: Policy, Legal & Institutional Frameworks
Reports to: Program Coordinator,Policy, Legal & Institutional Frameworks
Duty Station: Nairobi Office
Duration:
3 Months with possible
extension to a further 3 months.
Application deadline: 30th August 2018
Transparency International Kenya (TI-Kenya) is an autonomous chapter in the Transparency International movement, a non-partisan global coalition of like-minded
individuals and organizations against corruption with which we share knowledge and exchange ideas for the greater good of Kenya.
The Policy, Legal and Institutional Frameworks programme seeks to contribute to the existence of a conducive operating environment for effective public accountability. The programme's overall objective is 'to support the existence and enforcement of appropriate policy, legal and institutional frameworks through influencing, coalition building, and capacity development'. It seeks to address challenges in the operationalisation of the Constitution of Kenya, various anti-corruption laws and policies and capacity
gaps within institutions charged with the fight against corruption.
TI-Kenya seeks to recruit an intern in the Policy, Legal & Institutional Frameworks Department to strengthen the operations of the programme.
DUTIES AND RESPONSIBILITIES
Under the guidance and supervision of the Program Coordinator, Policy, Legal & Institutional Frameworks, the intern will:
1. Assist in logistical and administrative preparation of all project activities including meetings, workshops , public forums and preparation of mission proposals.
2. Sending out correspondence to various stakeholders on need basis.
3. Assist in project documentation including maintaining a photo database for project activities, and ensuring prompt and proper records of all project minutes and reports.
4. Attend and participate in relevant forums and meetings organized by TI-Kenya and partners.
QUALIFICATIONS,COMPETENCIES & SKILLS
•  A degree in Law from a recognized University.
• Excellent communication skills (oral and written).
• Knowledge of Kenya's governance systems, institutions and their decision making procedures;
• Demonstrated ability to productively interact with different stakeholders and cit
izens to advance TI-Kenya work
• Organized, detail oriented, able to prioritize and consistently produce high standard work.
• Proficiency in using Ms Office applications
• Demonstrated ability to coordinate several tasks to meet deadlines
• Understanding of data entry
• Good knowledge of TI-Kenya and the environment in which it operates;
HOW TO APPLY
Interested and qualified candidates are requested to submit one document as an attachment (combining the application letter and CV with at least three professional referees) via email to
[email protected]
by close of business, 30th August 2018. Please include the reference Intern-Policy, Legal & Institutional Frameworks as the subject of your
email applications. Do not attach your testimonials or certificates. Only shortlisted candidates will be contacted.