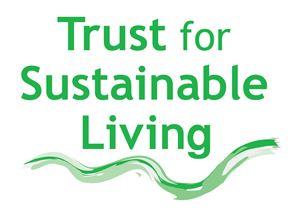 Application Deadline: December 15th 2017
Global essay competition and debate invites schoolchildren to explore practical ways to conserve and sustainably use our oceans, seas and marine resources (SDG 14)
The annual TSL essay competition and debate is aimed at primary students (ages 7-11) and secondary students (ages 11-17), supported by Teacher Champions and schools.
The 2018 Debate themes are:

Primary students (ages 7-11) – 'We can save the world's oceans, seas and marine resources by 2030'
Secondary students (ages 11-17) – 'This house believes that the targets of UN SDG 14 are achievable'
Benefits:
One overall Grand Prize winner (plus Teacher Champion and parent) will win a free trip to the TSL 2018 Debates & Awards in the Seychelles, which will take place during the first week of July 2018. In addition, medals will be awarded in each category for the top ten essays and for the best individual and group contributions at the Debates.
All students and Teacher Champions who participate in the essay competition are invited to attend the Debates and Awards, regardless of whether their essays are singled out for special recognition as Finalists or Honourable Mentions. Please note: The Debate programme and registration details will follow in due course.
Essay Competition
Each student is invited to submit one essay in English, entitled:
Primary students (ages 7-11): 'My plan to protect and manage our oceans, seas and marine resources' (max. 400 words)
Secondary students (ages 11-17): 'My plan to protect and manage our oceans, seas and marine resources' (max. 600 words)
An international judging panel, drawn from experts and educationalists in the field, will select the winning entries for each age category. The essays will be judged for originality and creative thinking and the potential to contribute to a broad-ranging and constructive international debate. The winning essays will be published on the competition website.
For each category, schools are invited to submit up to 30 essays online. (These must be submitted by the Teacher Champion, using the login details provided at registration. We regret that paper and emailed copies cannot be accepted, and essays more than 10% over the word limit will be automatically rejected.)
Timeline
7 September to 15 December 2017 – School/Teachers register to participate as Teacher Champions.
15 December 2017 at midnight GMT  – Deadline for submission of essays (and Schools Sustainability Challenge videos).
31 January 2018 (2400 GMT) – Announcement of essay competition Finalists and Honourable Mention awardees.
31 May 2018 – Registration deadline for the Schools Debates & Awards (registration is compulsory to attend).
2-7 July 2018 – International Schools Debates, Awards and Visits, Victoria, Seychelles. In addition to the Primary and Secondary School Debates, which will take place on consecutive days, participants will enjoy a special programme of ocean-themed visits and events, including CPD for Teacher Champions in support of the global, UNESCO-led Education for Sustainable Development programme.
All participants other than the Grand Prize Winner are responsible for making their own travel arrangements (e.g. flights, transfers, accommodation, subsistence and miscellaneous costs).
Email queries should be directed to: schools[AT]livingrainforest[DOT]org
For More Information:
Visit the Official Webpage of the TSL 2018 International Schools Essay Competition and Debate