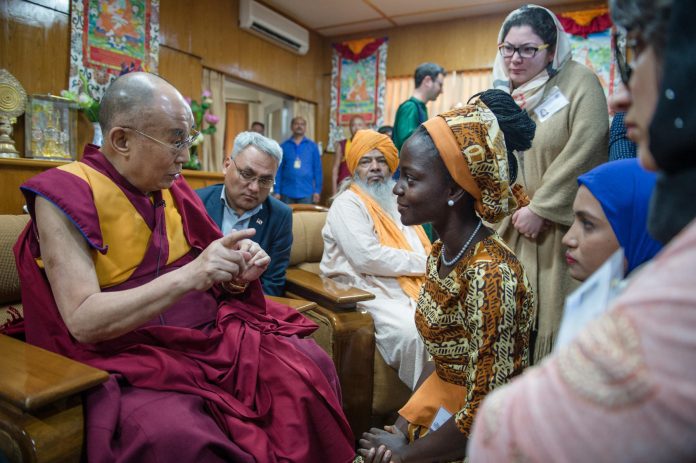 Application Deadline: May 10, 2017 at 17:00 (GMT -4:00)
The U.S. Institute of Peace and His Holiness the Dalai Lama have partnered to build bridges between international leaders and youth peacebuilders. In support of UN Security Council Resolution 2250 on Youth, Peace and Security, this partnership will create a space where constructive, intergenerational conversations can occur that begin to lessen the divides separating the work of youth leaders and more traditional leaders.
The program will bring a group of 28 youth peacebuilders to Dharamsala for two days of conversation with the Dalai Lama to discuss ways in which youth can partner with international leaders to build peace. Selected youth will come from some of the world's most conflict-ridden areas.
Criteria to Apply
  • Must reside and work in Tunisia, Sri Lanka, Central African Republic or Syria.
• Must be 18-35 years old.
• Must be able to read, write and speak English.
• Must hold a leadership role in an organization that does peacebuilding work.
• Must have a passport that is valid through May 2018.

Application Instructions
Submission should include:
• A completed application form via Survey Monkey
• A list of three references with contact information e-mailed to
[email protected]
• An updated CV e-mailed to [email protected]
• A scanned copy of a valid passport e-mailed to [email protected]

Submission
Please submit the application using Survey Monkey. Please e-mail all attachments in one e-mail to [email protected] The e-mail subject line should read: SURNAME, HHDL application. Submissions that are incomplete or late will not be considered.Applications will be accepted no later than May 10, 2017 at 17:00 (GMT -4:00).  All inquiries should be sent to [email protected]
Notifications of Application Status
Selected participants will be notified by email by July15, 2017.  If you are not notified by this time, you have not been selected.
For More Information:
Visit the Official Webpage of the U.S. Institute of Peace (USIP) 2017 Youth Exchange