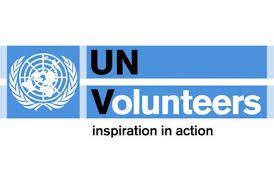 Application deadline: 31 December 2015
Internship in Volunteer Knowledge and Innovation Section
Duration: Opportunities of between 3 and 6 months are available on an ongoing basis through 2014
Start Date: Currently filling positions beginning May/June 2014
The United Nations Volunteers programme (UNV) is the United Nations programme that
supports sustainable human development globally through the promotion of volunteerism and the mobilization of volunteers. It operates against a background of growing recognition that volunteerism brings benefits to both society at large and the individual volunteer; that it makes important contributions, economically as well as socially; and that it contributes to more cohesive societies by building trust and reciprocity among citizens.
Universal and inclusive, UNV embraces all types of volunteer action while holding to the values of free will, commitment, engagement and solidarity, which are the foundations of volunteerism.
Minimum Qualifications & Experience
•Currently enrolled in a Master's degree / programme in development, social science, political science, communications, knowledge management, evaluation or a related field.
( Please note that only candidates who will be returning to their studies upon the completion of their internship qualify for an internship with UNV. )
• Strong interest in development cooperation and in the work of the United Nations Volunteers programme.
• Previous experience in developing countries is desirable. Knowledge of the UN work environment an advantage.
• Experience in volunteering a strong asset.
• Excellent oral and written communications skills and demonstrated research abilities and interest
• Internet proficiency as well as proficiency in MS Office (Word, Excel, PowerPoint) is required. Experience with the development of statistics, charts in Excel and Web 2.0 tools (especially social networking) an asset.
• Fluency in English is required; Fluency in French, Arabic or Spanish an asset.
General Terms and Conditions
UNDP Conditions of Service for interns (http://www.undp.org/internships/) apply for interns working at UNV Headquarters.
The Internship Programme operates on a non-remunerative basis. Costs and arrangements for travel, visa, accommodation and living expenses are the responsibility of the intern.
The purpose of the Internship Programme is not to lead to further employment with UNV but to complement an intern's studies. Therefore, there should be no expectation of employment at the end of an internship.
UNV accepts no responsibility for the intern's medical insurance or for costs arising from illness during the internship. Interns are required to provide proof of medical insurance coverage.
Only short-listed candidates will be contacted and called for a motivational interview that will take place on an ongoing basis.
For More Information:

E-Mail: [email protected]
Visit the Official Webpage of the Internship in Volunteer Knowledge and Innovation Section