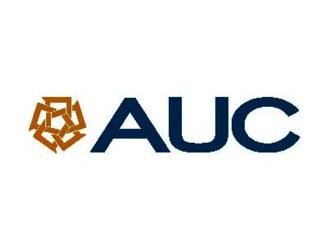 Application Deadline: February 1st 2018
In May 2011, Yousef Jameel, working with the School of Global Affairs and Public Policy (GAPP), initiated the Yousef Jameel Public Leadership Program, with the overall objective of building the capacity of young competent Egyptian nationals in the areas of public policy and public administration, and preparing them for leadership roles in Egypt after the January 25 Revolution.
By supporting 300 fellows in 12 cohorts of 25 Egyptian graduate students per year, the Yousef Jameel Public Leadership Program will have contributed to creating a cadre of well educated, competent graduates ready to take on the responsibility of affecting change in the Egyptian society.
A selected number of exceptional candidates are to receive a complete fellowship to pursue a master's degree in one of the following six programs at AUC:
Eligibility
Egyptian nationals

Bachelor's degree from an accredited university in social sciences (business administration, management, political science, law, etc.), engineering (mechanical, electrical, construction, etc.) or science (pharmacy, medicine, computer science, chemistry, etc.)

Minimum grade point average of 3.2 or a rating of gayed geddan.

Satisfy AUC graduate admissions requirements, including submission of AUC graduate application, needed documents, and any needed additional exams

as per AUC's graduate admissions requirements

Submit an international TOEFL IBT exam score or an IELTS exam score

 

as per the cut-off scores for AUC graduate admissions

Minimum of two and a maximum of 12 years of relevant professional work  experience after receiving their bachelor's degree, preferably in public, nonprofit or international development organizations; 

Graduates of 2006 – 2016​.
Financial need
Duration
Students must complete their master's degrees within a period of two and a half years including an optional semester as a study-abroad. The fellowship is subject for review every semester.
Award
The fellowships covers:
Tuition fees
Student services and activities fees
Remedial English courses
Book allowance per semester
Monthly stipend
Accommodation allowance for non-residents of Cairo
Bus transportation fees
Study abroad opportunity for one semester according to AUC student exchange policies (travel and living expenses)
To Apply
Step 1: Apply online for graduate admission with all supporting documents including the English exam results by February 1, 2018
Step 2: Take the required English language exam
International TOEFL Exam (IBT) either online at

 

www.ets.org, or at AMIDEAST
(tel 19263 – 38 Mohie El Din Abou El Ezz Street, Dokki, Giza) or
International English Language Testing System (IELTS) either online, or at the British Council


(tel 19789 – Heliopolis Branch: 4 El Minya Street, Heliopolis, Cairo

– Agouza Branch: 192 El Nil Street, Agouza, Giza)
Step 3: Complete and submit the online fellowship application by February 15, 2018
Important Note: It takes three to seven days once you receive your ID to get the online fellowship web application process started.
Deadline
Applications with all supporting documents (including English exam results) should be submitted by February 1, 2018
Applications received for Spring 2018 will be considered for Fall 2018.
For more information about the program, contact: [email protected],  tel 20.2.2615.3350/3466
For More Information:
Visit the Official Webpage of the Yousef Jameel GAPP Public Leadership Program 2018