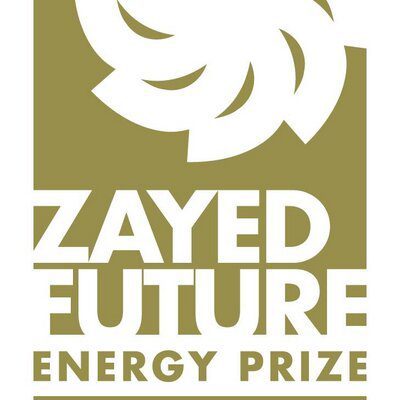 Application Deadline: June 27th 2016
The world is in desperate need of innovative solutions to create a new, sustainable energy future. No one knows who or where the next great energy solution will come from. Solutions and technologies that could change the world are being developed globally, and the $4 million Zayed Future Energy Prize, managed by Masdar in Abu Dhabi, is ready to recognise and reward these innovators of our time.
The Zayed Future Energy Prize came to fruition as a result of the vision of the late Ruler of Abu Dhabi and Founding Father of the United Arab Emirates, Sheikh Zayed bin Sultan Al Nahyan.
In 2008 at the World Future Energy Summit, His Highness General Sheikh Mohammed bin Zayed Al Nahyan, Crown Prince of Abu Dhabi, and Deputy Supreme Commander of the Armed Forces of the UAE, announced The Zayed Future Energy Prize, to honour his father's legacy of environmental stewardship.

Eligibility:
The Zayed Future Energy Prize is open to all entrants other than:  (a) board members and employees of Masdar; and  (b) anyone who has been involved in organising, promoting or judging the Prize.
Prize Categories
The Zayed Future Energy Prize is awarded to organisations, individuals and high schools who have demonstrated our four key criteria: Impact, Innovation, Leadership and Long Term Vision. Each criteria will vary according to its relevance to its category.
The Categories:
Value of Awards: The total Prize fund is US $4 million, distributed as such:
Large Corporation – Recognition Award (No monetary value)
Small and Medium Enterprise (SME) – US$ 1.5 million
Non-Profit Organisation (NPO/NGO) – US$ 1.5 million
Lifetime Achievement Award (For an Individual) – US$ 500,000
Global High Schools – US$ 500,000 – Total value, divided amongst 5 Global High Schools in 5 different geographic regions, awarding each up to US$ 100,000: The Americas, Europe, Africa, Oceania and Asia
Application Process:
 The Zayed Future Energy Prize is looking to honour the most innovative and visionary energy solutions of our time.
 In order to ensure that the most worthy ideas from around the world are considered, we have two ways of attracting the very best candidates. Organisations, SMEs, Non-Profit Organisations (NPO/NGO)s and Global High Schools with an idea that can redefine the way we use energy are welcome to submit their entries by clicking on the "Submit" icon on the Homepage.
Alternatively, if you wish to nominate a candidate for the Large Corporation or Lifetime Achievement category, please use the "Nominate" icon on the Homepage.
For More Information:
Visit the Official Webpage of the Zayed Future Energy Prize