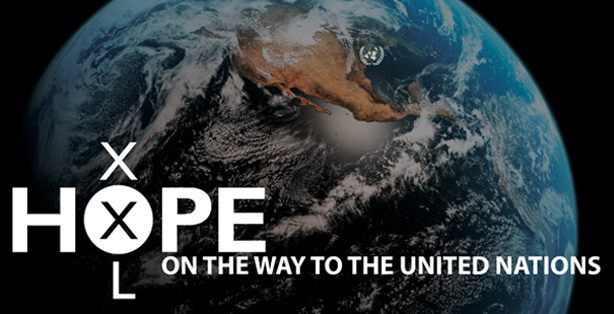 Application Deadline: February 16 2014
What: HOPE XXL Triple-A Summit
When: 28-31 May 2014
Where: The Hague, The Netherlands
Who: Students and young people from Asia-Pacific, Africa and the Americas
Why: Develop young people's vision on the future
Are you ambitious, international minded and eager to make a change in the world? Do you want to meet young people from all over the world and develop a vision on the future?
Hope XXL is the International youth movement that is developing young people's vision on the future. Hope XXL is a unique initiative that helps young people to get together, share their vision and create a new, common future vision.
it is the last event before the Global Summit! The outcome document will directly contribute to the development of the global Liemers List in 2015.
WHo can participate?
TO join the HOPE XXL Triple-A Conference you need to fit the following criteria:
You are aged 18-29 years old;
You are from one of the conference regions: Asia-Pacific, Africa or North- or South America;
You are willing and able to cover your pwn visa and/or travel costs;
You are motivated to contribute to the event and to develop young people's vision on the future.
Selection of participants takes place based on motivation, relevant experience, academic background and group composition.
Participation Costs
There is no participation fee for this conference. The program, accommodation and meals are included in the conference. Participants are responsible for all of their own travel expenses, including travel to and from The Hague.
Also, participants are responsible for arranging their visa in time for their participation, and for any related expenses.
The organizing team can assist you by providing recommendation letters for your visa application.
Time Line
Application Deadline: February 16 2014
Selection Results : February 24 2014
Preparation time for participants: March – April 2014
Start of Conference – May 28th 2014
Last Day of Conference: May 31st 2014
Download Now the Application Form for the Hope XXL Triple A Summit 
For More Information:
Visit the Official Webpage of the Hope XXL Triple-A Summit
E-mail: [email protected]